14 Dreamy British TV Shows Set in the Mediterranean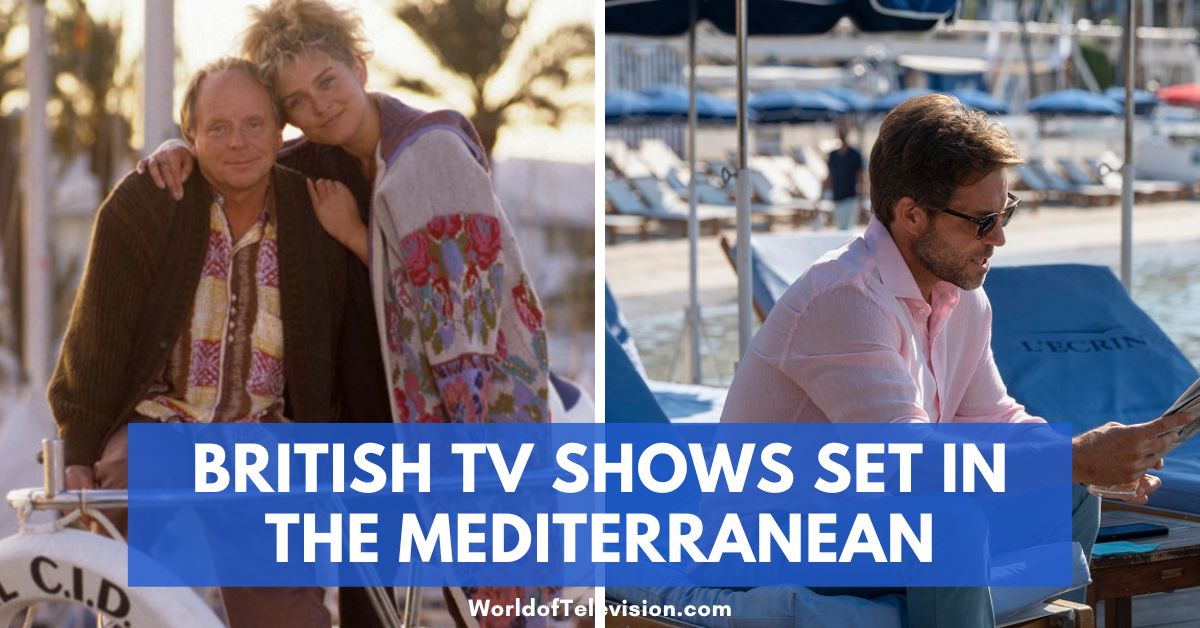 In some cases, we earn commissions from affiliate links in our posts.
The UK is one of the most beautiful places in the world, but if you're trapped there during a grey, rainy winter that just won't end, it can make you long for warm days and sunny skies. British TV has a long tradition of airing at least one or two bright and colorful shows during the winter season, and a number of them have been set in the countries and regions surrounding the Mediterranean Sea.
In this post, we take a look at some of the best.
14 Dreamy British TV Shows Set in the Mediterranean
Cannes Confidential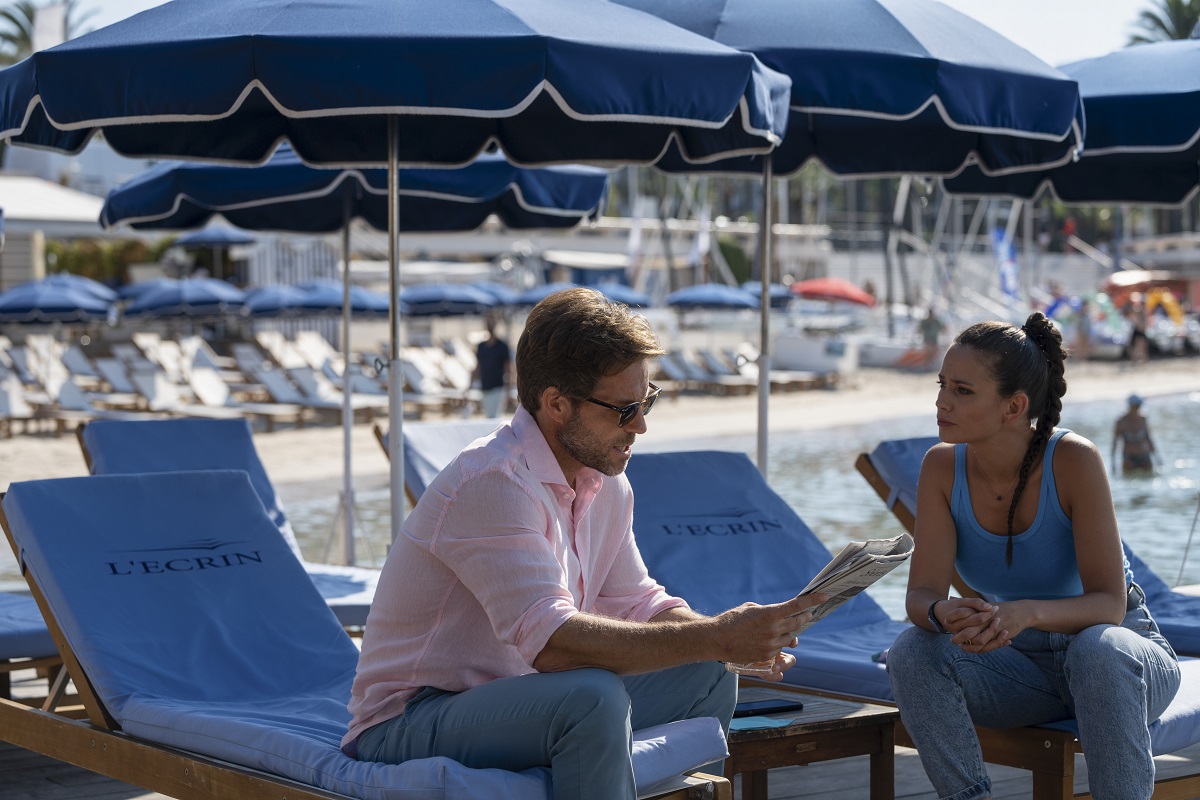 This France-based Acorn TV Original mystery focuses on the relationship between an underdog female cop and an international con-man who has a lot to hide from. It's a classic odd-couple investigative series with a broader arc focusing on the main character's quest to find out who framed her father for murder.
Detective Camille is played by French actress Lucie Lucas, while conman Harry is played by British actor Jamie Bamber.
Watch it: Streaming on Acorn TV, June 26th | DVD
The Durrells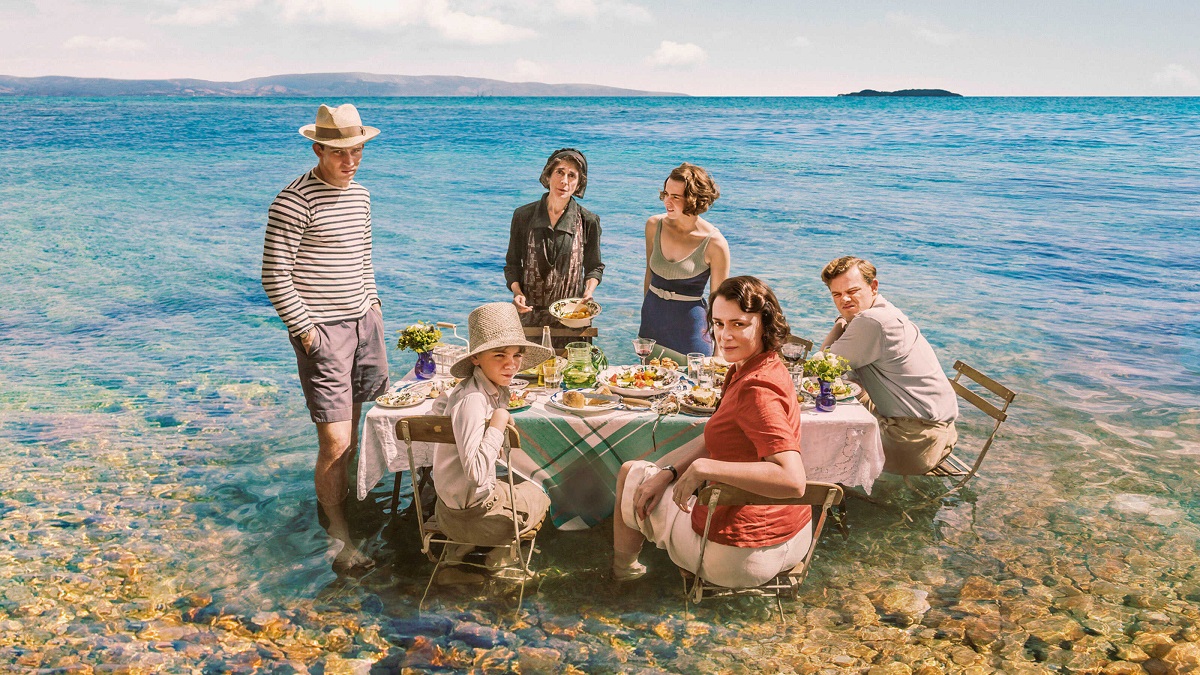 Known as The Durrells in Corfu in the United States, this popular period drama follows a widow who moves her family out of 1930s England in search of a better life. The series was filmed in the quaint Corfu village of Danilia.
Mallorca Files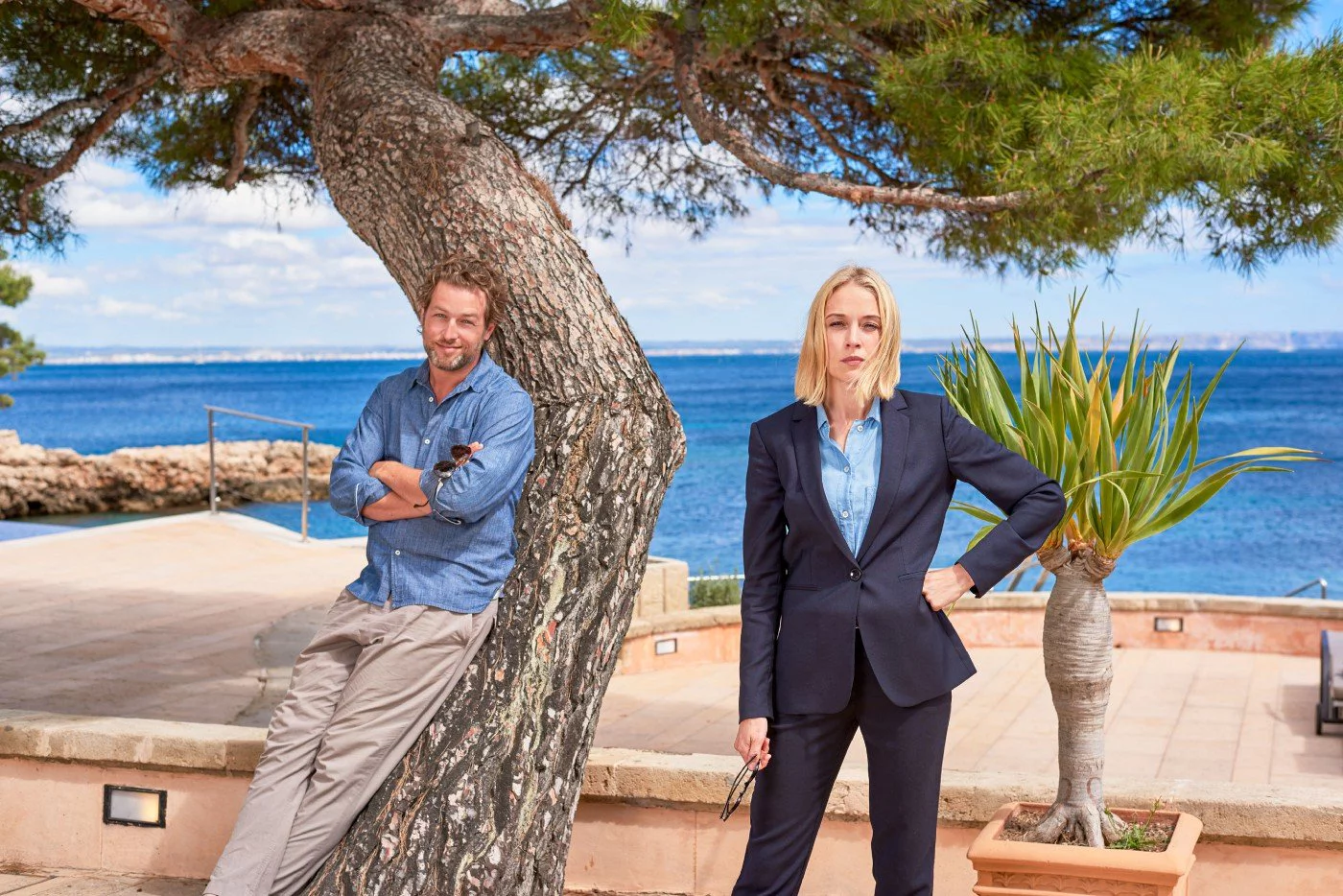 This light mystery follows the odd couple detective team of British DC Miranda Blake and German detective Max Winter. Inés Villegas, the Chief of Palma Police, decides to pair them up…and the sparks fly.
Max helps Miranda learn to relax and let go a bit, while Miranda helps Max grow up and take at least a few things more seriously. The series doesn't immediately push them into a romantic relationship, but it does seem to leave the possibility open in future.
Benidorm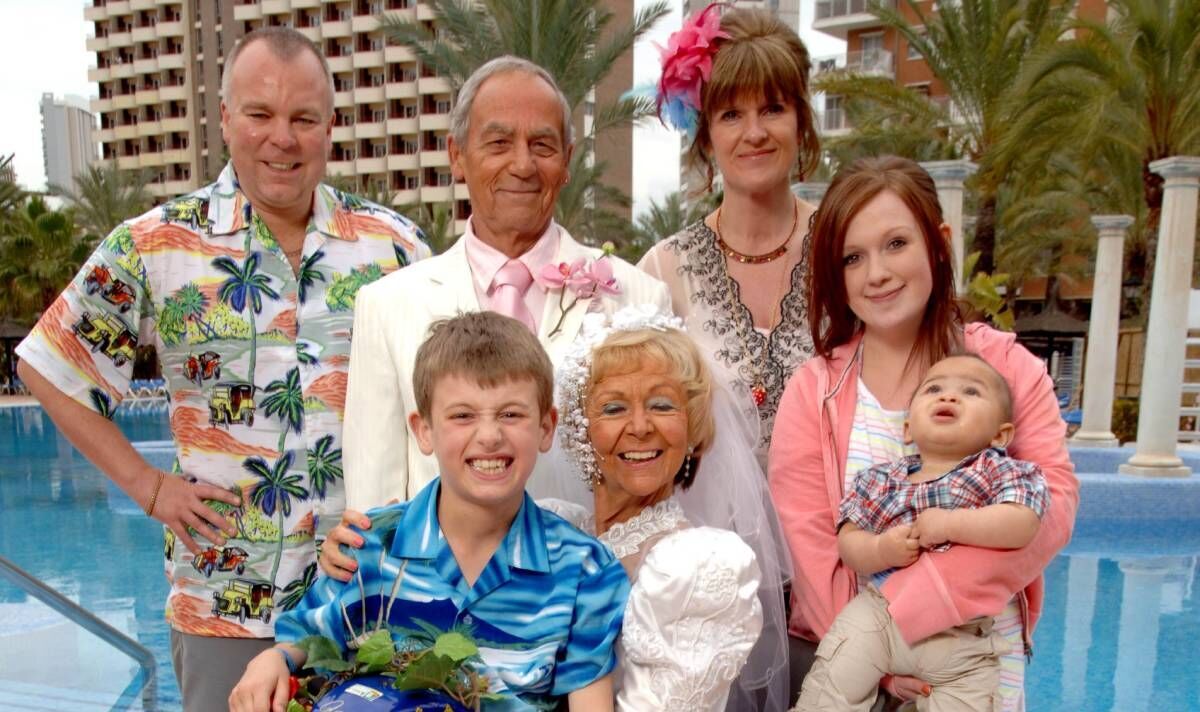 If the Mediterranean region makes you think of things like fine wine and luxury, Benidorm may shatter those impressions. For those not familiar with the resort town, it's best known as a popular destination for Brits seeking cheap, all-inclusive package holidays – think Cancun or Puerto Vallarta.
While places like Cannes and Saint-Tropez attract posh tourists willing to spend a lot for their slice of sunshine, Benidorm attracts…a different crowd. This series is a comedy about the people who return to one particular resort each year.
Watch it: Streaming | DVD
Murder in Provence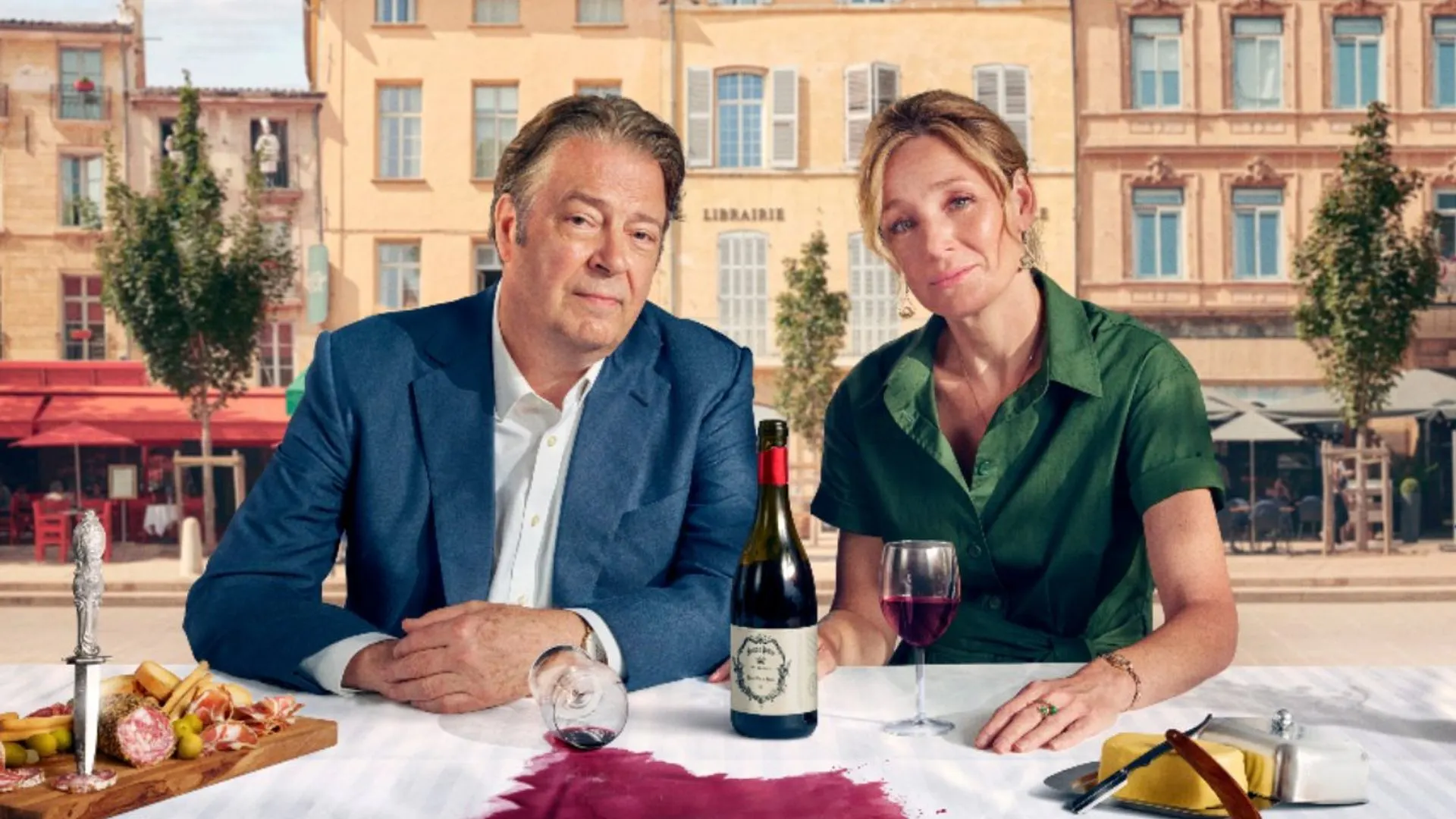 Roger Allam (Endeavour) and Nancy Carroll (Lady Felicia of Father Brown) star in this series based on the Verlaque and Bonnet mystery novels by M.L. Longworth. Against the sun-drenched hills of southern France, Verlaque and his partner investigate mysteries in the town of Aix-en-Provence.
Though not technically set ON the water, the series is set within the portion of France that's still generally considered Mediterranean, and the scenery and architecture are very much in keeping with that overall vibe.
Watch it: Streaming | DVD
Mad Dogs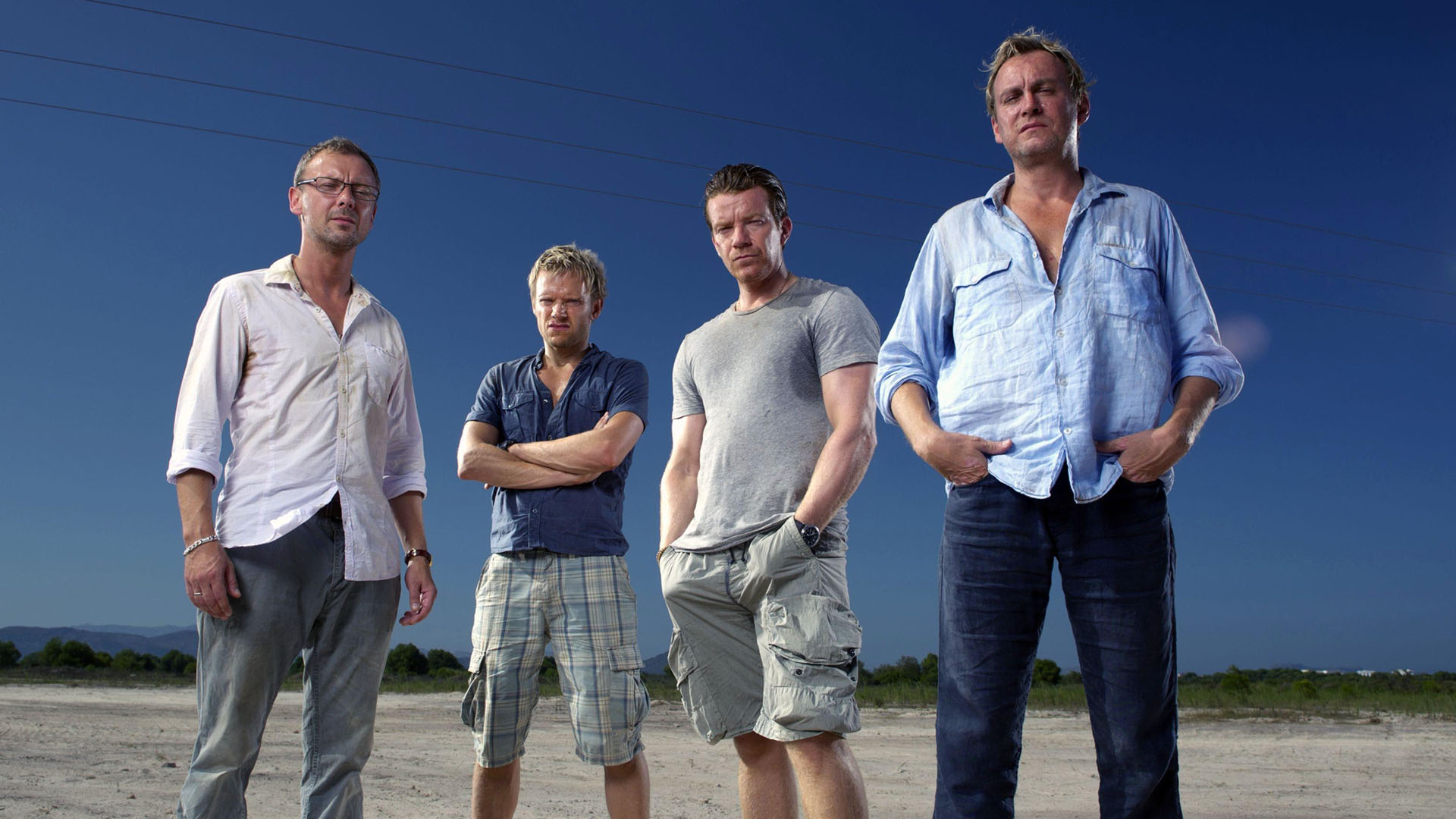 This thriller series ran from 2011 to 2013, starring John Simm (Life on Mars), Marc Warren (Van der Valk), Max Beesley (Hotel Babylon), and Philip Glenister (Life on Mars). Set in Majorca, it follows a group of friends who gather to celebrate the early retirement of a friend…who is promptly murdered.
From there, the men find themselves mixed up in a web of drugs, crime, and police corruption. It's a story of male friendship and aging set against the gorgeous backdrop of the island of Majorca.
Hotel Portofino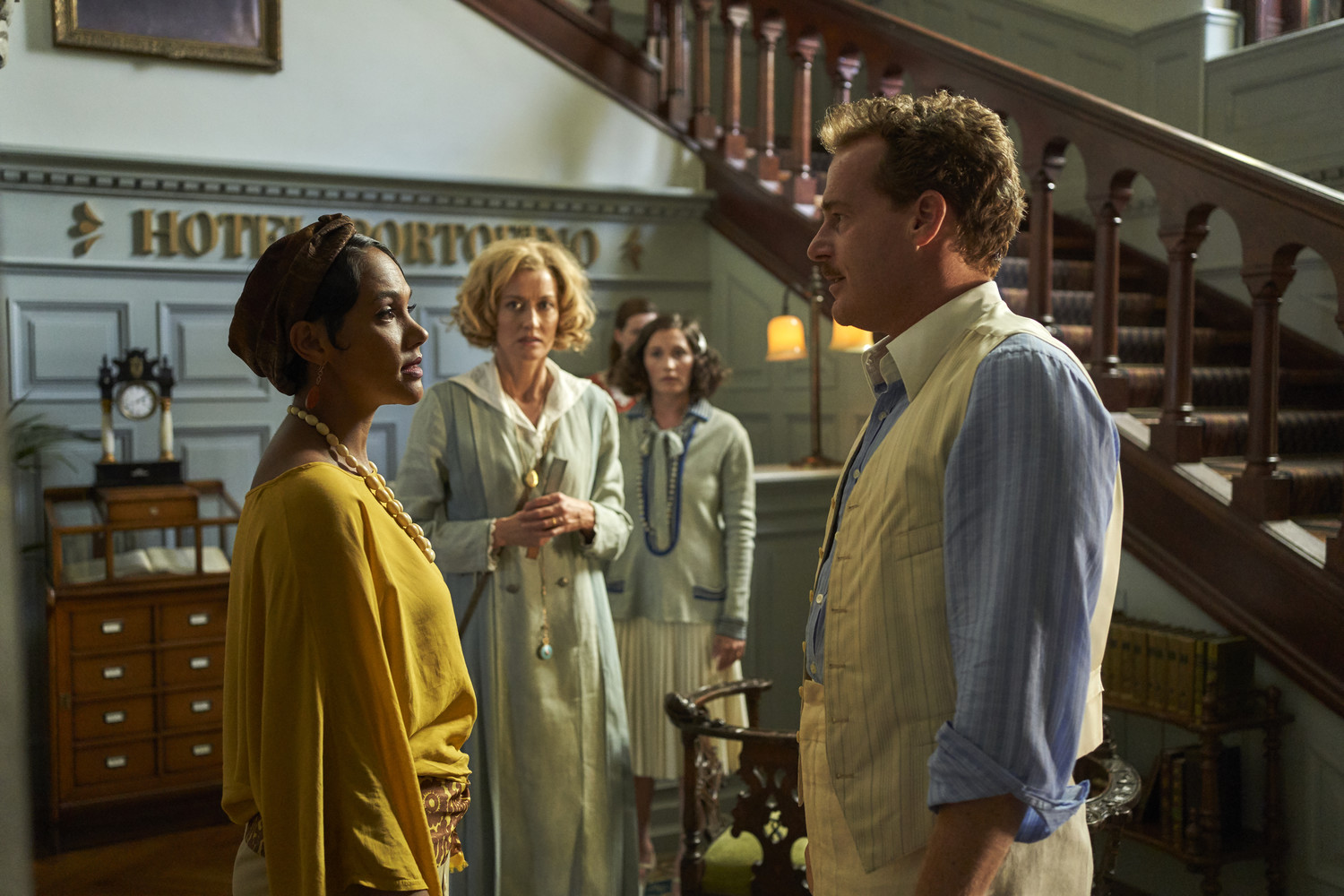 This British period drama follows Bella Ainsworth and her family as they run a hotel for holidaymakers on the Italian Riviera. Though it should be a lovely and idyllic life, the series is set in the 1920s amid the rise of fascism. Corruption and political turmoil play out against the more ordinary dramas of hotel life.
Signora Volpe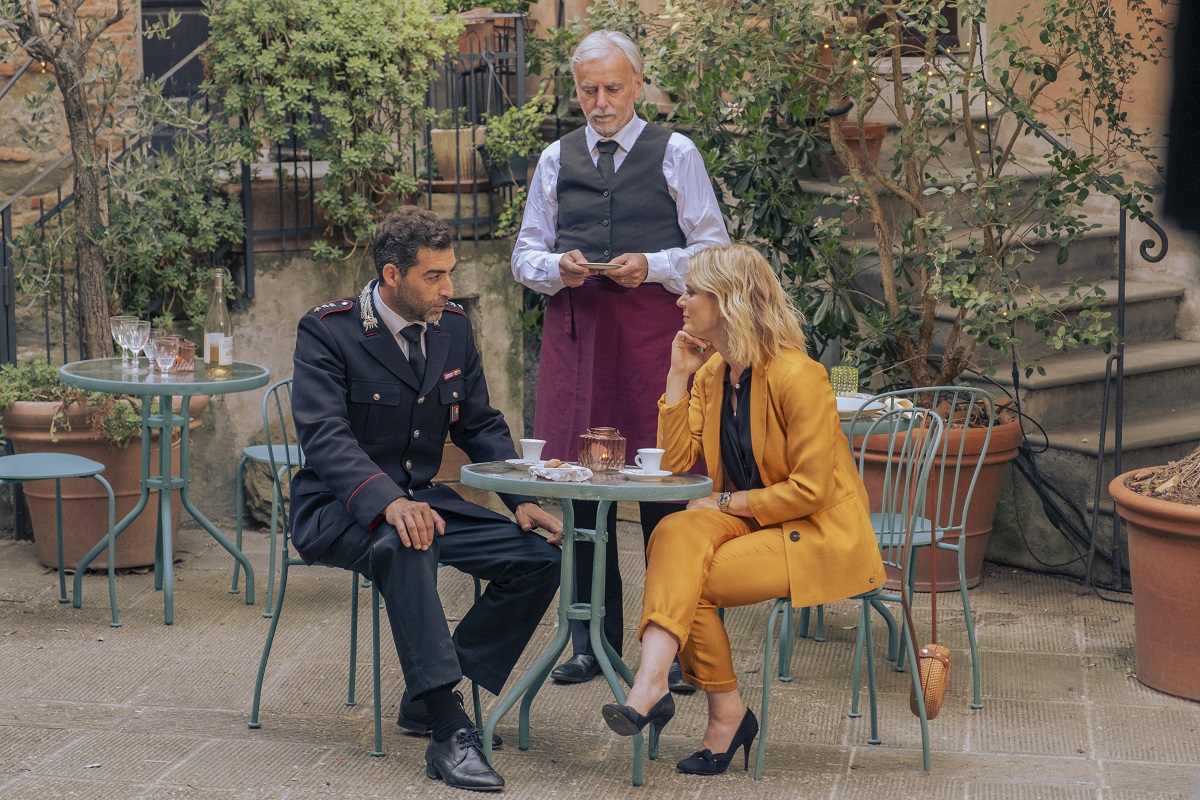 Signora Volpe is one of those shows that functions as both a solid mystery and an exercise in wish fulfillment. Emilia Fox (Silent Witness) stars as Sylvia Fox, a disillusioned spy who decides to embark on a new life in a small town in Italy. Though she finds no shortage of trouble, the move gives her a chance to repair relations with her sister…and meet a handsome local police officer.
Though not on the coast, you're never far from the sea in Italy, and the entire region has a Mediterranean feel.
Madame Blanc Mysteries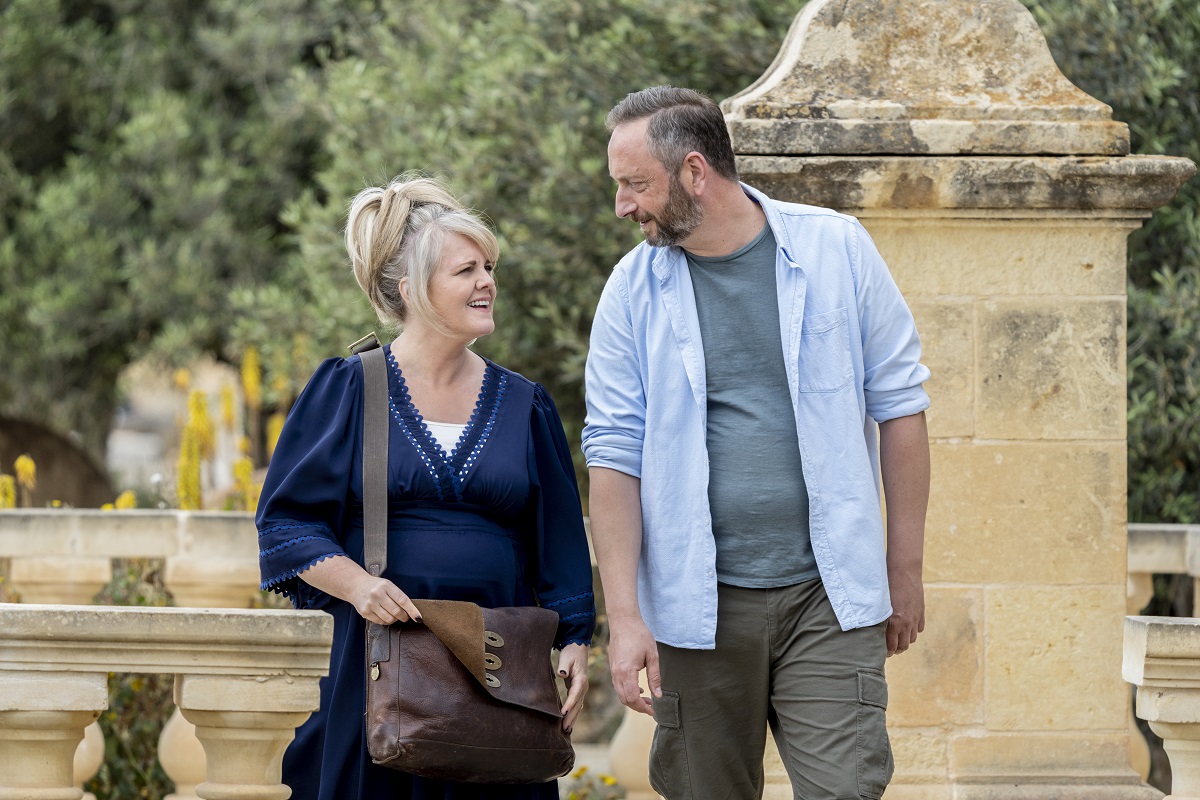 When her husband dies in mysterious circumstances on a routine trip to the south of France, antiques dealer Jean White finds she's been left virtually penniless, save for their home in France. Devastated and curious about how he died, she heads to France to get answers.
Though the series is said to be set in southern France, it was actually filmed in Malta. Sally Lindsay is both the creator and the lead actress for the series.
The Lotus Eaters, Who Pays the Ferryman?, and The Aphrodite Inheritance
This set of three BBC productions comes to us from writer Michael J. Bird, with each one taking place in the Mediterranean and featuring a variety of British actors.
All three feature a bit of action, intrigue, and mystery. The first, The Lotus Eaters, introduces us to Erik and Ann Shepherd, Brits who run a tavern in Crete. It all seems rather quaint until you learn that Ann (played by Wanda Ventham, aka Benedict Cumberbatch's mum) is a sleeper agent and Erik is part of her cover story.
Watch it:
The Lotus Eaters: Streaming | DVD
Who Pays the Ferryman?: Streaming | DVD
The Aphrodite Inheritance: Streaming | DVD
White Lines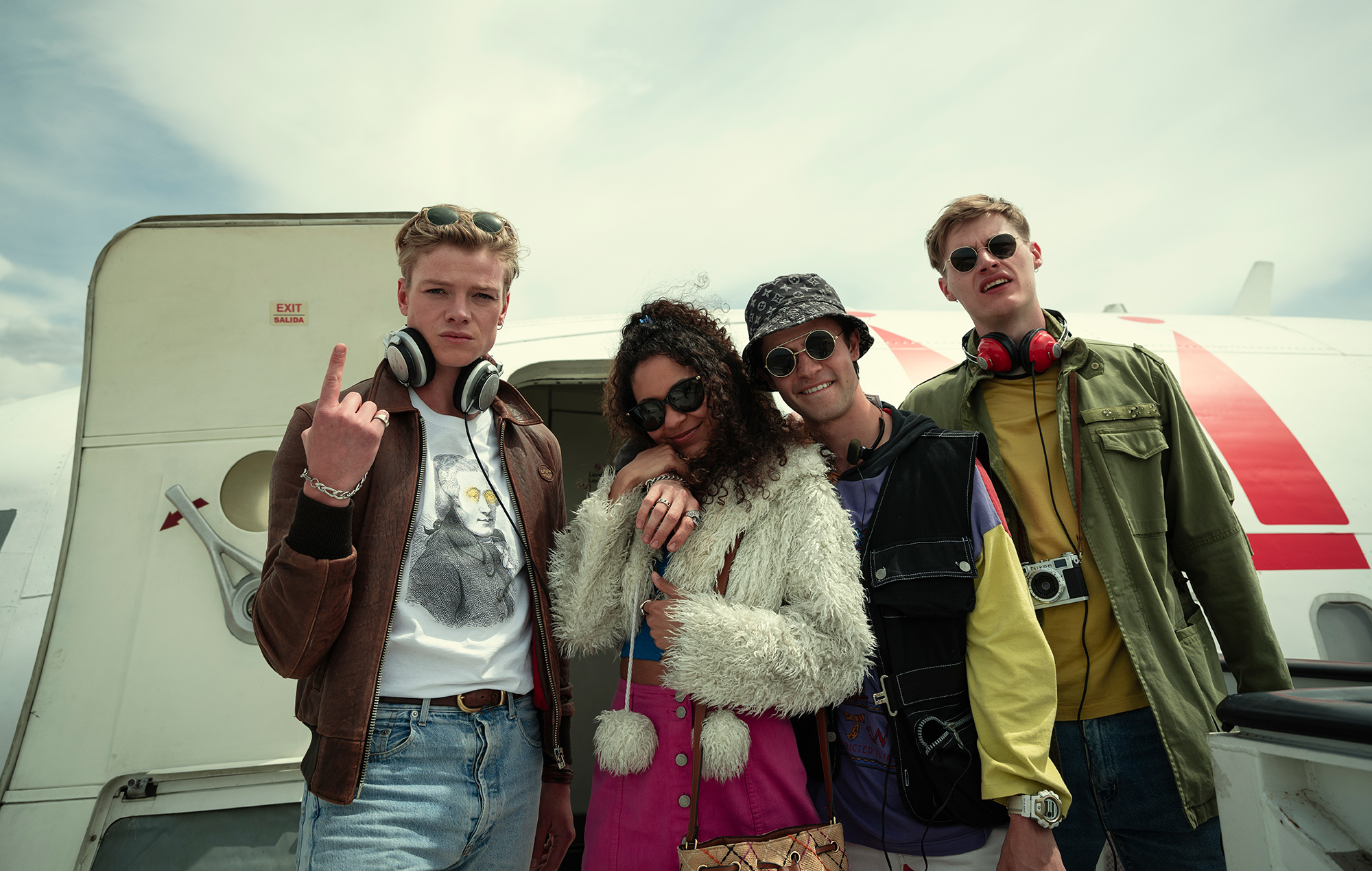 After her brother disappears in Ibiza, Zoe Walker (played by Laura Haddock) heads to Spain to find out what happened. Unfortunately, she soon learns that in his life as a DJ, he mixed with all sorts of the wrong people.
Watch it: Streaming | DVD
El CID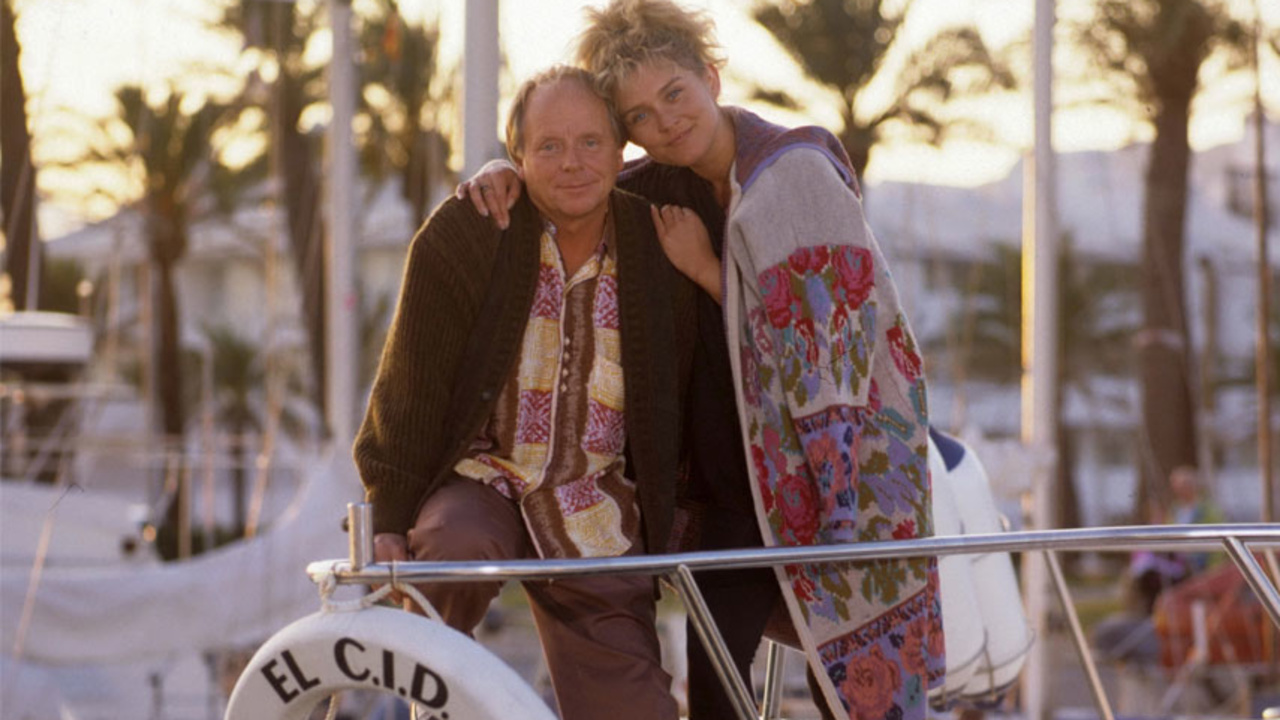 This crime dramedy ran from 1990 to 1992, starring Alfred Molina as Bernard Blake, a CID officer who take early retirement to move to Spain. There, he and his former work partner Douglas find themselves caught up in all sorts of mysteries within the ex-pat community.
In season 3, Amanda Redman (Good Karma Hospital) took over for Molina. She was introduced as Douglas' daughter.
This one's exceedingly rare and hard to find, but some rare DVD services still have copies of the ITV release.
Watch it: Streaming | DVD