17 Fascinating British TV Shows about Japan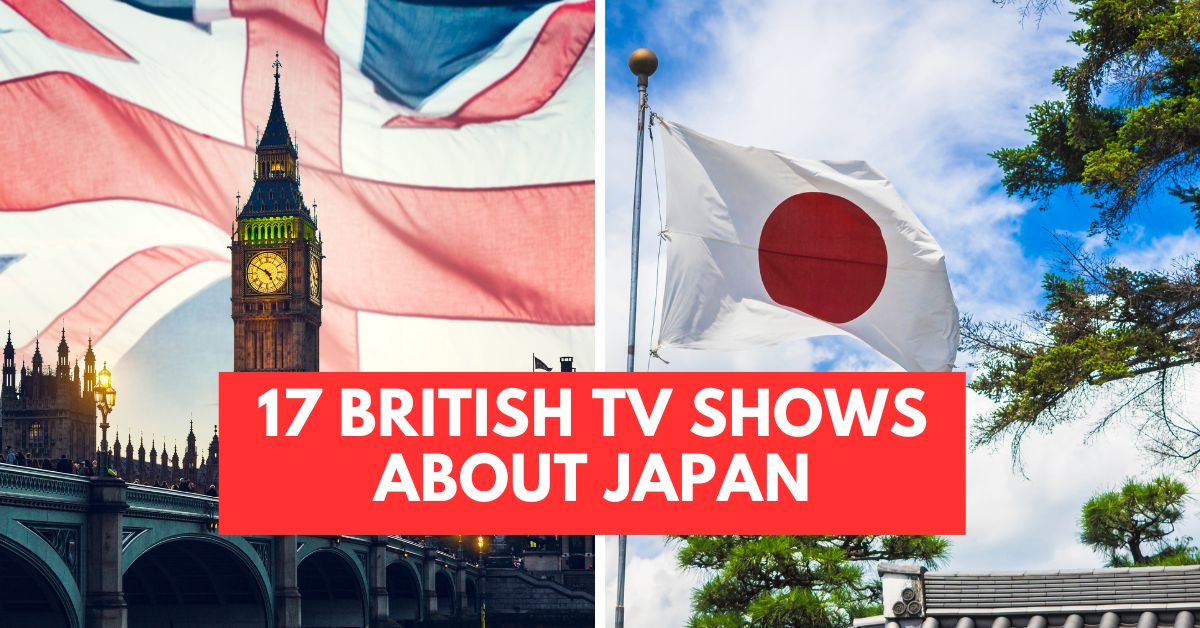 In some cases, we earn commissions from affiliate links in our posts.
Although Japan and the United Kingdom may seem worlds apart both culturally and geographically, they share some intriguing similarities. Steeped in rich history and tradition, these two nations take great pride in their respective heritages. From their love for tea and intricate gardens to their appreciation of art and literature, the cultural parallels between Japan and the UK offer a fascinating glimpse into how two distinct civilizations can find common ground.
17 Fascinating British TV Shows About Japan
James May: Our Man in Japan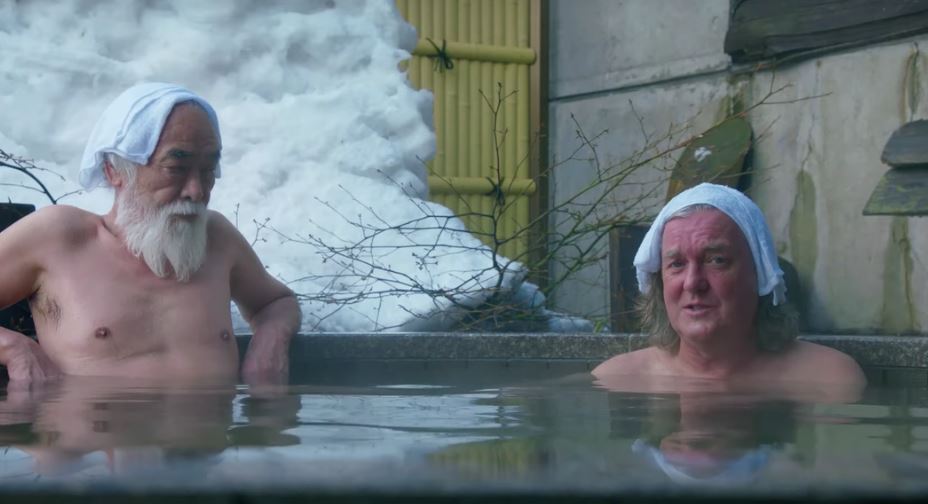 James May: Our Man In is an engaging and hilarious travel documentary series featuring host James May. In each season, May explores a different country, immersing himself in various local activities and experiences.
The inaugural season, titled James May: Our Man in Japan, showcases May's journey from the northernmost part of Japan, through cities like Sapporo and Tokyo, and finally to the southern island. The production process began in March 2019, with filming taking place over a three-month period.
We would love to see a similar series with May's tour guide on the show, Yujiro Taniyama, who often steals the show.
View this post on Instagram
Monty Don's Japanese Gardens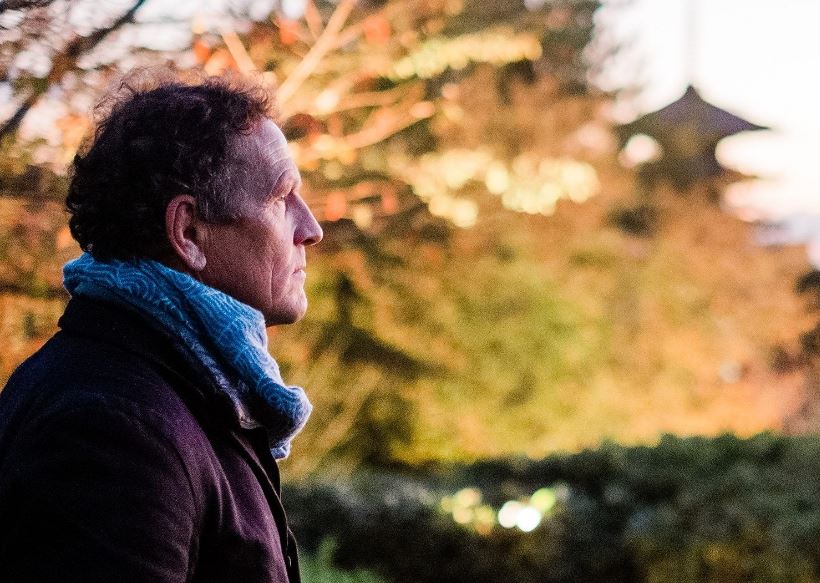 Renowned horticulture enthusiast Monty Don delves deep into the world of Japanese gardens by exploring their history, customs, and unique characteristics. The series focuses on these gardens' integral role in Japanese culture and the profound symbolism and meaning embedded within their meticulously designed landscapes.
Throughout his journey, Don explores connections between Japanese gardens and various aspects of the nation's culture, such as spirituality, philosophy, and the appreciation of natural beauty.
Joanna Lumley's Japan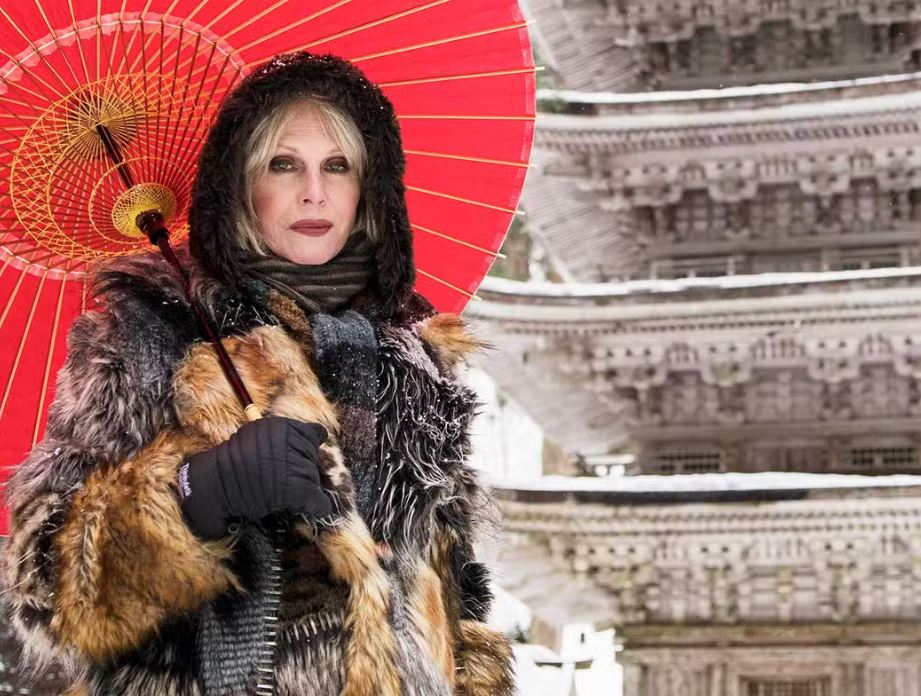 In this three-part series, Joanna Lumley embarks on a 2,000-mile journey across the enchanting islands of Japan, uncovering remarkable stories and hidden gems along the way. Travelling by boats, trains, planes, and her own two feet, Lumley traverses from the untamed northern region of Hokkaido across the Siberian seas and onto Honshu, Japan's largest and most populous island.
The journey then heads south to Tohoku, where a bullet train takes Lumley to the hustle and bustle of Tokyo and then to the ancient capital, Kyoto. In the south, Lumley takes a walk through the remote Shikoku and the volcanic Kyushu island before reaching her final destination Kohama, known for its idyllic beaches.
Japan: Earth's Enchanted Islands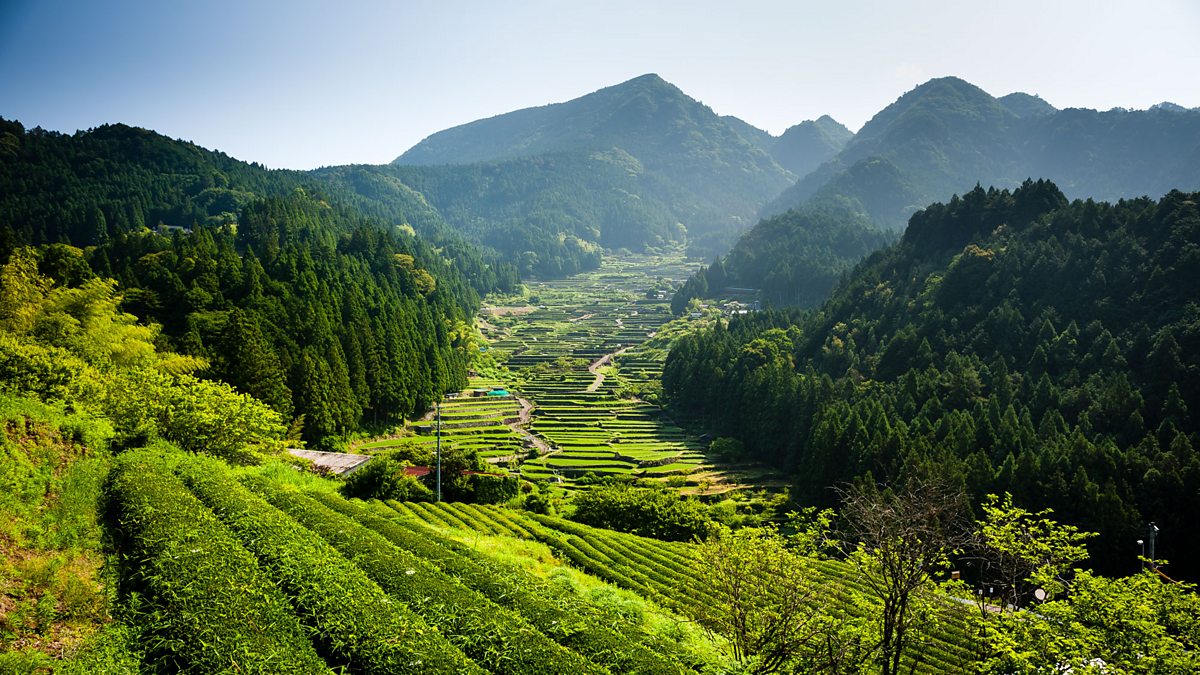 Narrated by Michelle Dockery, this series takes a closer look at Japan's ecologically rich landscapes, from the snow-topped mountains to the subtropical coral reefs. The natural activity of the country's wildlife, animals and people are filmed over various seasons through extreme climates and powerful forces. The northern island of Hokkaido can cross over from warm summers to freezing winters that threaten the survival of the island's inhabitants.
Globe Trekker
The British series premiered in 1994 and was inspired by the Lonely Planet travel books.
Each episode features a host, called a traveller, who travels with a camera crew to a country/major city and experiences the sights, sounds, and culture that the location has to offer.
Episodes that feature Japan are Season 1, episode 8, "Japan: Tokyo to Taiwan", and Season 16, Episode 12 "Central Japan".
Jonathan Ross' Japanorama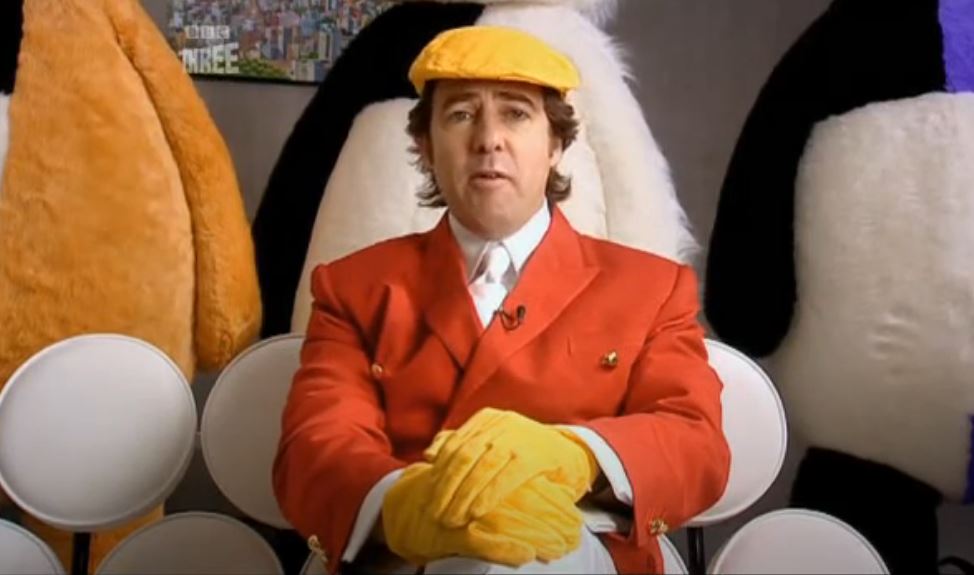 Japanorama is a series of documentaries presented by Jonathan Ross, exploring various facets of popular culture and trends in modern-day Japan. Each episode has a theme, around which Ross presents cultural phenomena, films, music, and art that exemplify facets of Japan.
Adam and Joe Go Tokyo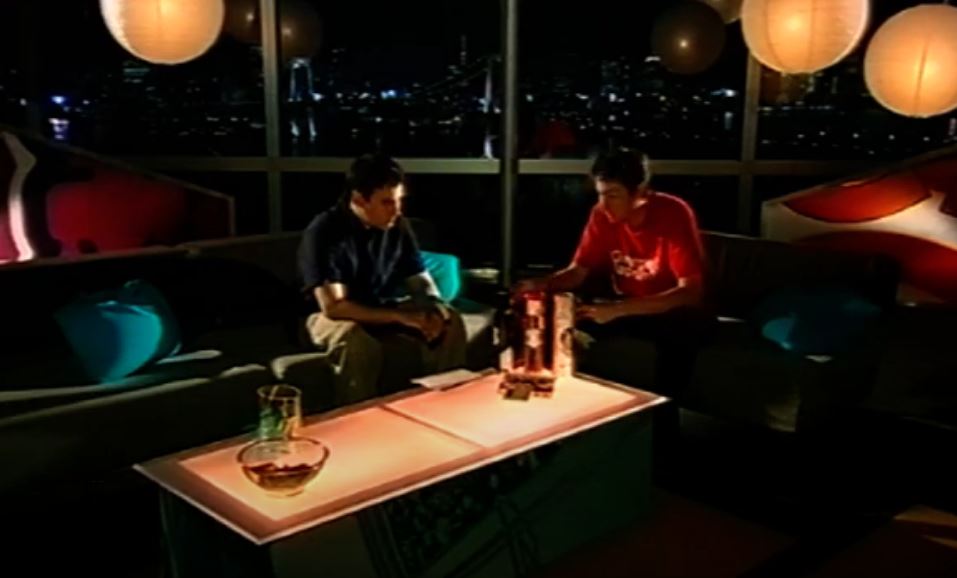 Adam and Joe Go Tokyo was an eight-episode series produced for BBC Three, featuring Adam Buxton and Joe Cornish from The Adam and Joe Show. The series aired between 30 May 2003 and 25 July 2003.
The show's goal was to provide a unique perspective on the lives of Tokyo residents while also showcasing various gadgets and toys. The format resembled a more mature version of Blue Peter, highlighting various activities popular among the Japanese population, such as competitive speed eating and manga cosplay. Each episode concluded with a performance by a Japanese band.
Geisha Girl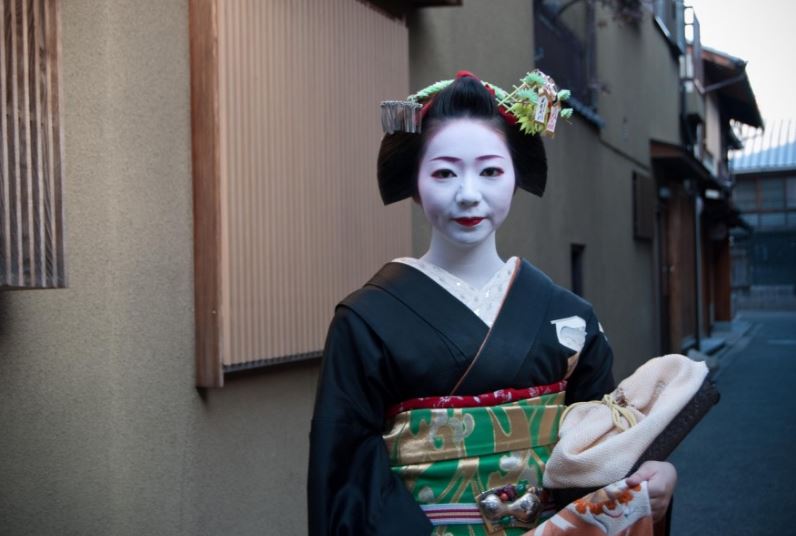 Geisha Girl tells the tale of Yukina Yamahata, a 15-year-old girl from a small northern Japanese town who dreams of becoming a maiko (the term used for geisha in their native Kyoto). To achieve her goal, Yukina is apprenticed to a maiko house for five years under the guidance of the okasan, or maiko mother.
During this time, she must endure a rigorous lifestyle consisting of lessons, strict discipline, and demanding hours. Among her many duties, Yukina assists her fully-trained maiko "sisters" with undressing after they return from late-night events, where they entertain affluent men.
Journeys Into The Ring Of Fire
Iain Stewart embarks on a journey through the treacherous and breathtaking landscapes of the Pacific Rim to explore how the geological foundations have influenced human history.
In one of the episodes, Stewart visits Japan, a country characterized by its formidable mountain ranges that compel the massive population to reside within limited coastal plains. This geological challenge has impacted various aspects of life, from living space to social customs and leisure activities. The episode raises the question: Could this scarcity of space be the driving force behind the Japanese fascination with all things miniature?
Japan: In Search Of Wabi Sabi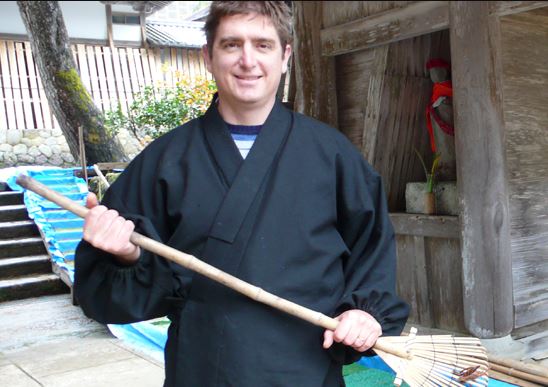 British novelist Marcel Theroux is fascinated by Wabi Sabi, a theory of Japanese aesthetics in which imperfection and transcience are the touchstones of beauty. Developed out of the aesthetic philosophy of cha-no-yu (the tea ceremony) in fifteenth-century Japan, wabi-sabi is an aesthetic that finds beauty in things that are imperfect, impermanent and incomplete.
Even the Japanese have difficulty explaining the concept themselves, so Marcel travels across Japan, from Tokyo to Kyoto and then on to the mountains of Fukui, trying to unravel the meaning of this baffling concept that is at the heart of what makes the Japanese tick.
Japan: A Story Of Love And Hate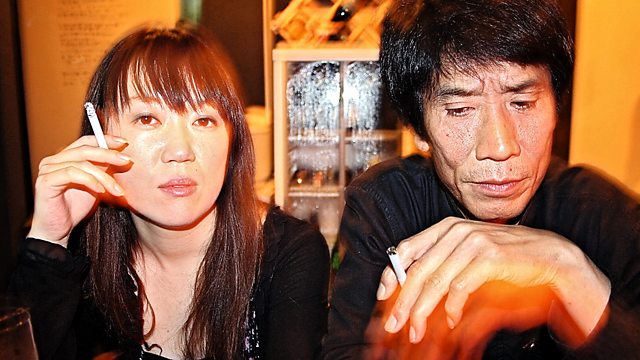 Created by British documentary filmmaker Sean McAllister, Japan: A Story of Love and Hate tells an unusual love story of survival in the world's second-richest economy. Naoki, 56, had it all in Japan's bubble economy days – he ran a business with 70 staff, drove a brand new BMW and lived in a six-bedroom house.
When Japan's economy crashed in the early 1990s, he lost everything. He was saved from homelessness by his new girlfriend, 29-year-old Yoshie, who took him in despite living in a tiny one-room apartment. Shown on BBC Storyville in 2009.
Great Railway Journeys: Tokyo To Kagoshima
Great Railway Journeys is a collection of travel documentaries created by BBC Television. In each episode, a prominent figure from the arts or media embarks on a train journey, typically through a country or destination with which they share a personal connection. Four series were broadcast on BBC Two between 1980 and 1999, with the shorter title used for all but the first series. A new Great British Railway Journeys series premiered on BBC Two in January 2010.
BBC foreign correspondent Fergal Keane embarks on a journey through Japan, starting on Tokyo's bullet train, often used by business travelers. While there, he undergoes earthquake training and learns about Japanese etiquette. As he traverses the countryside, Keane experiences Japan's spiritual side in tranquil gardens, participates in a haiku workshop, climbs a volcano, and visits a shrine dedicated to kamikaze pilots.
Season 4, Episode 3
The Last Explorers – Thomas Blake Glover
Archaeologist and author Neil Oliver hosts a series focused on the golden age of exploration, mapping out the connections that brought the most distant parts of the world closer together.
In Season 1 Episode 4, Neil uncovers the remarkable tale of Thomas Blake Glover, a maverick trader who played a pivotal role in assisting rebellious samurai clans in toppling the Shogun. This eventually laid the groundwork for the emergence of one of the world's most assertive and influential economies.
Justin Lee Collins Turning Japanese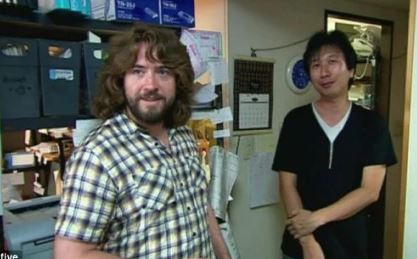 In this 3-part British documentary, actor and former radio and television presenter Comedian Justin Lee Collins heads east – the Far East, that is – to immerse himself in Japanese culture. In the first episode, Collins visited Tokyo and investigated the relations between the sexes. Episode 2 was set in Osaka and focused on Japanese comedy and other cultural entertainment. The third and final episode returned to Tokyo to examine the lifestyle of a typical local.
An Idiot Abroad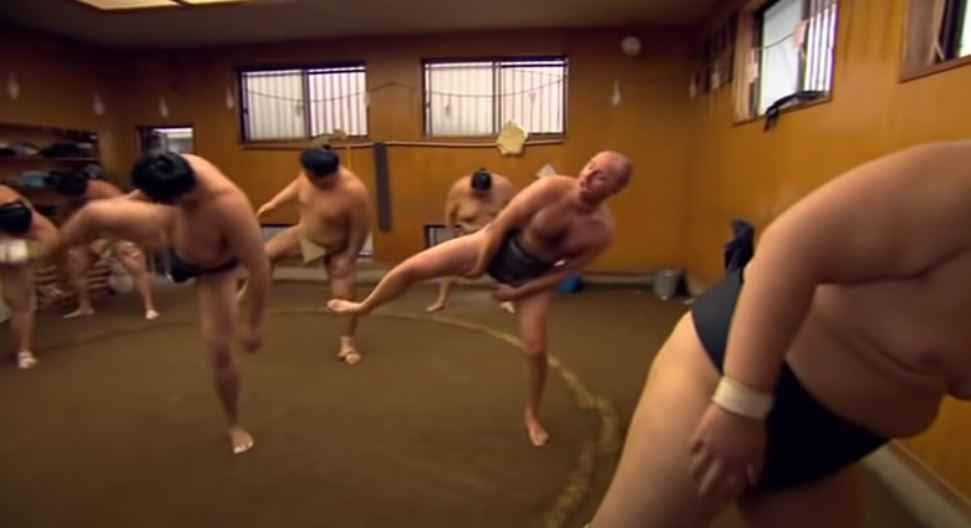 Series 2, Episode 7
An Idiot Abroad is a British travel documentary comedy series. The series is created by Ricky Gervais and Stephen Merchant and stars Karl Pilkington. The central theme of both the TV series and the books revolves around Pilkington's disinterest in international travel, while Merchant and Gervais send him on various trips and monitor his progress from the UK.
In the final adventure, Pilkington is tasked with climbing Japan's most spiritual destination: Mount Fuji. Upon arriving in Japan, he visits a cat café and, later, a sumo wrestling stable where he takes part in the training. He gets lost trying to find his hotel room, eventually ending up in a capsule hotel.
The following day, he exercises with factory workers, visits some stores, and meets a Zen Buddhist monk to perform temple duties. Pilkington samples traditional sushi and gets a glimpse of Mount Fuji while riding the world's steepest rollercoaster. As he embarks on the challenging climb up Mount Fuji, he conceives an invention: Pilko Pants, inflatable trousers designed to provide comfort when sitting on hard or cold surfaces.
World's Busiest Train Station
Exploring some of the busiest transport hubs in the world. Staff, drivers, engineers, maintenance crews and transport police battle travel disruption and human drama to keep their trains and passengers on track.
Every 24 hours, three million people pass through Shinjuku Station in Tokyo, where a train arrives every three seconds on one of 35 platforms. 25,000 trains roll through Shinjuku every day, which, were they placed end to end, would stretch from London to New York. With overground and underground platforms, it is 15 times busier than London Waterloo, the busiest station in Britain.
Hairy Bikers Asian Adventure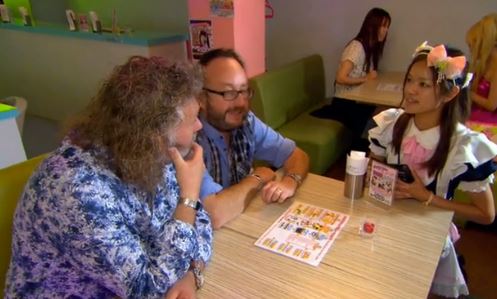 The Hairy Bikers' Asian Adventure is a British cookery and travel show presented by The Hairy Bikers, Dave Myers and Simon King. It follows them travelling around Asia, trying the local cuisine, meeting local people and cooking some native dishes themselves. The series began airing on 13 February 2014.