Candice Renoir, Season 7: US Premiere Date & Episode Guide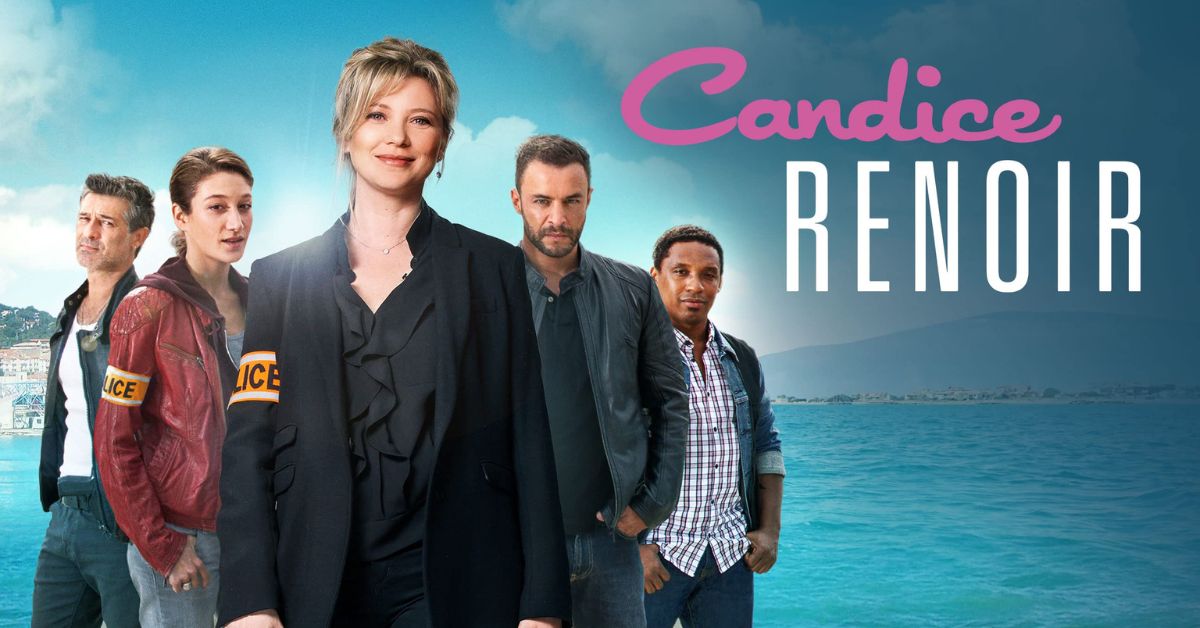 In some cases, we earn commissions from affiliate links in our posts.
Ever since Candice Renoir premiered on Acorn TV for US audiences, people have been constantly asking, "When's the next season??" Internet-savvy viewers will have checked sites like IMDb to find that to date, there have been 10 seasons and a feature-length special – but since most US viewers are relying on subtitles to watch, that doesn't help much.
The good news? Acorn TV has announced that season 7 of Candice Renoir is on the way.
What's Candice Renoir About?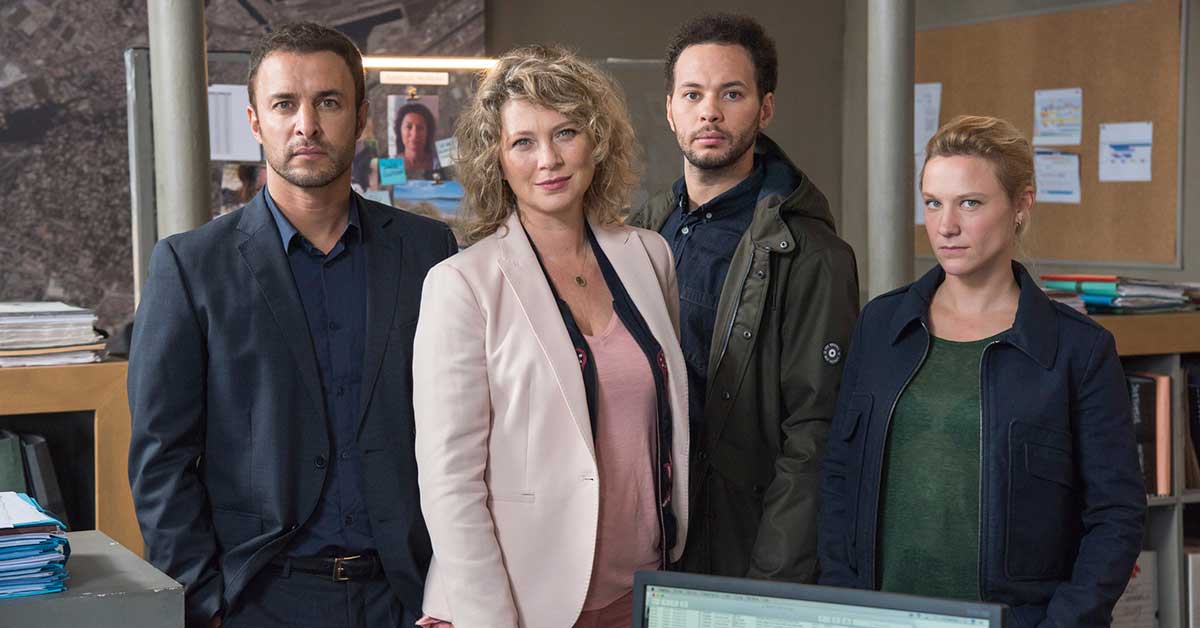 Cécile Bois stars as Candice Renoir, a mother of four who took a decade-long hiatus from her role as a Parisian police detective to accompany her husband on job assignments around the world.
Newly divorced, she's returning to the force while also learning to manage as (mostly) a single mother. She's out of practice and her new colleagues find her maternal ways and love of pink a bit annoying – but she's a clever detective with a strong drive for justice, and she'll eventually win them around.
What's Happening in Season 7 of Candice Renoir?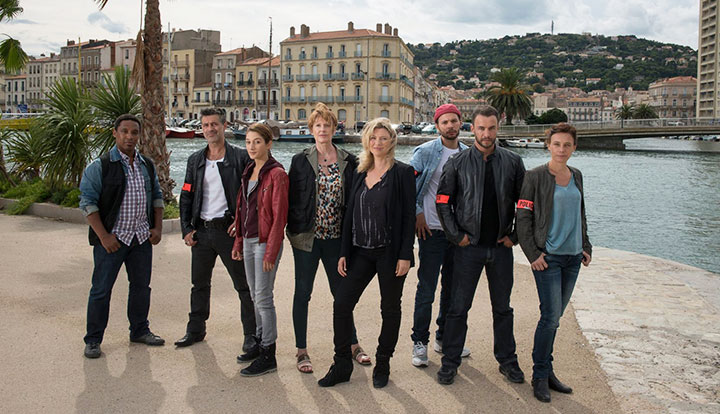 Below, we take a look at what's happening in each episode of season 7. Please be warned that there are spoilers in some of the episode descriptions IF you're not caught up through season 6.
Season 7, Episode 1: Une Femme Avertie En Vaut Deux (A Wise Woman is Worth Two)
Candice returns from her honeymoon with Max, her new husband, exuberant after saying "yes" to him. However, upon landing, she discovers Antoine's been in an accident. Rushing to the hospital, she finds him recovering from injuries. Instead of comforting him, she screams at him in anger for not informing her about the accident. Antoine, wanting an uninterrupted honeymoon, had instructed others not to alert her.
Season 7, Episode 2: L'Espoir Fait Vivre (Hope Brings Life)
Candice's team investigates the Port de Quilles, where Sébastien Da Fonseca's lifeless body was found on his training boat for the Jousts Sétoises. He was a renowned local jousting champion, having won the last three Grands Prix de la Saint-Louis and earned the title of "immortal." Described as a reliable and honest individual, Sébastien was a fisherman who worked alongside his father.
Season 7, Episode 3: L'Erreur Est Humaine (To Err is Human) 
Candice and her team receive an unusual call from the maritime gendarmerie to investigate a crime scene on a pleasure boat anchored offshore. Two bodies are discovered early in the morning: Fabrice Vidal, the boat's owner, shot multiple times in the back, and Damien Costes, a hospital doctor, seriously wounded with a gunshot to the head but still alive and unconscious. Unfortunately, Candice cannot join the team due to seasickness, so they proceed without her.
Season 7, Episode 4: On Ne Prête Qu'aux Riches (We Only Lend to the Rich) 
Under the late summer sun in Sète's marketplace, Candice shops for a big family lunch. On her way back to her car, she discovers a crowd gathering around a lifeless homeless man in his fifties. Initially believedto be a victim of dehydration or hunger, Candice realizes he was poisoned.
She calls her colleagues and begins examining the scene alone: the man has long, unkempt hair and a large beard. He lies on old cardboard, with a partly empty wine bottle beside him. A driver's license with the name Jean-François Lavigne and an address in Frontignan are found on him. While Val and Mehdi comb the area, Candice heads to the address indicated.
Season 7, Episode 5:  Prudence est Mère de Sûreté (Discretion is the Better Part of Valor)
Aurélie Favreau, a stylish urban brunette, arrives at the police station to report a rape. Shockingly, she recently found out she's two months pregnant despite not having had any sexual activity for the past six months.
Candice and her team face a unique and delicate investigation to track down the alleged perpetrator. Unlike most of their cases, this victim is alive and well – making it hard to retain the usual professional distance.
Season 7, Episode 6: Chassez le naturel, il revient au galop (The Leopard Can't Change Its Spots) 
Léa Dubois, a young blonde woman, is found dead next to her bike near a river in Issanka. Her body has been there for three days, and it becomes apparent that she was hit by a car, raped, and stoned to death, then concealed under leaves.
A disturbing detail catches Candice's attention—the victim's hair has been cut off, a signature she recognizes. She hurries back to the BSU to review old case files. Her investigation uncovers the fact that Simon Belvaux has recently been released from prison, raising the possibility he may have resumed his criminal activities.
Season 7, Episode 7: Souvent Femme Varie… (Often Women Varies) 
Nathalie Delpech's initial findings reveal that Olivier Montfort, a single and childless man who owned a travel agency, was killed by a taser around midnight. Oddly, the victim had one taser, which was originally reported from the United States.
The murder seemed well-planned, as the weapon had gone missing from its usual storage in his office, indicating that the killer knew exactly where to find it. This raises questions about Montfort's possession of the taser. Did he feel the need to protect himself? And from what?
Season 7, Episode 8: Jeu de Main, Jeu de Vilain (Hand Games, Naughty Games) 
Mehdi, a boxing fan, accompanies his father to a gala event at the Boxing Club Sétois. There, he becomes enamored with Irina Staniak, a 20-year-old competitor, and decides to join the club right away.
During the fights, he notices a disturbance at the ring's edge. When the announcer reveals the next match will be between Irina and her opponent, Angélique Petit, Angélique is nowhere to be found.
Season 7, Episode 9: Bon sang ne saurait mentir (Like Father, Like Son) 
Candice and her team arrive at the shores of Lake Salagou, where François Portier's body was found on a film set. The situation is a bit confusing, with real colleagues securing the area alongside actors also dressed in uniform.
The victim was struck in the temple with a stone, and the murder weapon was wiped clean and left near the body. Candice observes that François' car had a winter tire and three summer tires, indicating he used his spare tire to replace a first flat tire, then encountered a second flat and had to rely on his reserve tire. Could it mean anything?
Season 7, Episode 10: Les Grands Esprits Se Rencontrent (Great Minds Think Alike) 
Antoine is temporarily unavailable, so Candice temporarily takes on the role of commissioner. She's called to the home of Ariane Venturi, a prominent city official who was found dead with wine and pills nearby.
A neighbor had alerted the firefighters after seeing smoke coming from Ariane's kitchen. Given her depression following a recent divorce and miscarriage, it's presumed she took her own life – but it might not be so simple.
When Will Season 7 of Candice Renoir Premiere in the US?
Season 7 of Candice Renoir is coming to Acorn TV on September 11th (2023). In the meantime, you can catch up on seasons 1-6 HERE.
UPDATE: This was pushed back to October 2nd.