6 of the Best Icelandic TV Shows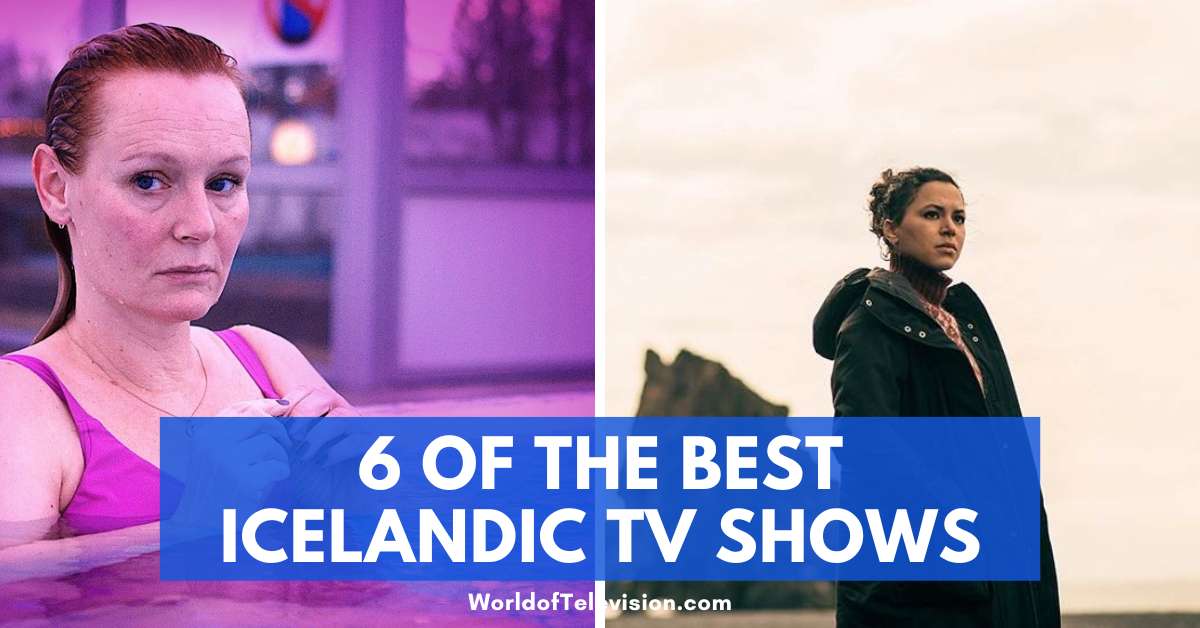 In some cases, we earn commissions from affiliate links in our posts.
Iceland is a country with sweeping vistas of volcanic mountains, icy glaciers, and ethereal black sand beaches. These settings and the country's rich folklore make for some terrific Icelandic television shows. As you might guess, there are plenty of dark, gritty mystery series, but we also discovered some more light-hearted comedic gems. We hope you like:
6 of The Best Icelandic TV Shows
Fractures (Vitjanir)
This Icelandic series follows newly divorced ER doctor Kristin and her teenage daughter as they move back to her hometown. She is completely out of her comfort zone dealing with her mother and an old lover, forcing her to face the ghosts of her past.
Black Sands
Black Sands is an eight-part Icelandic crime thriller. The story follows Anita, a troubled police officer who returns to the hometown she escaped from 14 years earlier. Before long, her world is turned upside down after the body of a young woman is discovered, and an investigation is launched.
Katla
A year after the Katla volcano erupted, only a few people remained in the nearby town of Vík, despite the choking ash. A woman who disappeared twenty years earlier appears in the village, looking as she did back then. More people who supposedly died in the past start appearing, reviving legends of "changelings". Through their interactions with the "changelings", the inhabitants of Vík are forced to find ways of dealing with their unresolved issues from the past.
Trapped (Ófærð)
Icelandic crime-drama Trapped begins as a ferry from Denmark with 300 passengers arrives in a fjord near a small Icelandic town. A treacherous blizzard prevents the ferry and the townspeople from leaving the area. When a dismembered, mutilated body washes up onshore, the local police realise a murder occurred just hours ago. Everybody trapped in the vicinity immediately becomes potential suspects, and chaos descends as they try to find the killer.
Happily Never After (Original title: Pabbahelgar)
Karen, a married couples' therapist and mother of three, suddenly finds herself single when her husband is unfaithful. She must say goodbye to the utopian vision of the perfect nuclear family, and the professional advice she gives her clients now seems absurd. Every other weekend, the so-called "daddy weekends" are what Karen no fears most.
Ordinary People (Venjulegt fólk)
Juliana and Vala, the best of friends, had big dreams planned after acting school. However, their paths diverged when Juliana decided to put her career on hold and become a stay-at-home mom. On the other hand, Vala continued to chase her dreams and now lives in the garage of Juliana's house while still performing in small theatres. This is the story of an Icelandic comedy-drama that chronicles the highs and lows of the friendship between the two women.