9 Non-English Agatha Christie TV Adaptations You Can Stream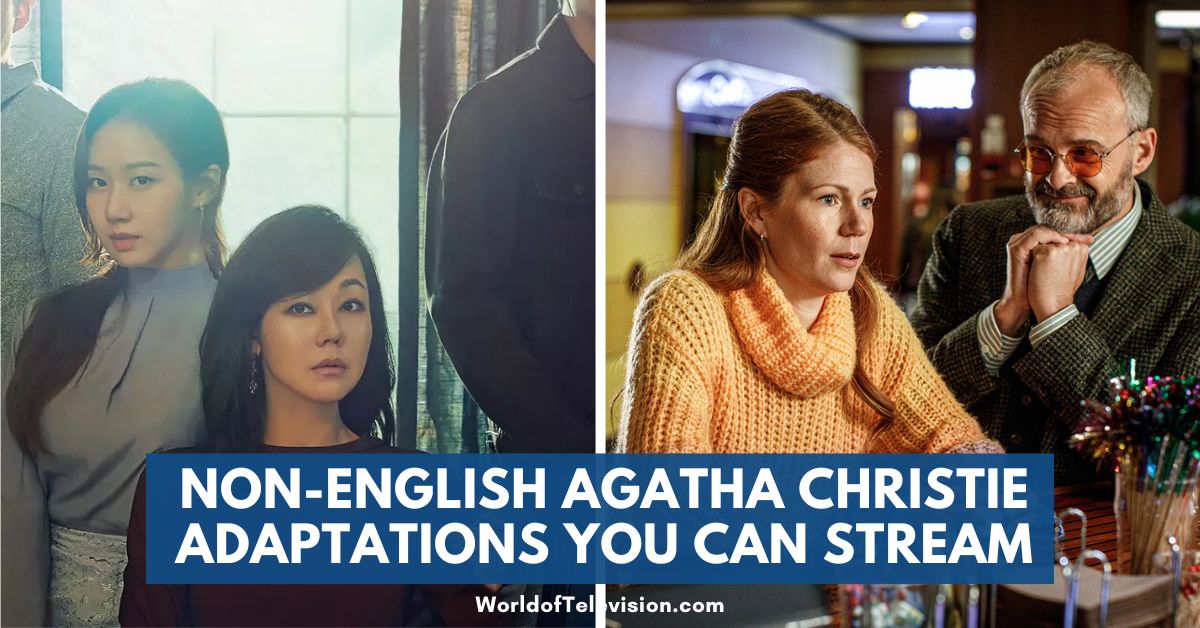 In some cases, we earn commissions from affiliate links in our posts.
Dame Agatha Christie is one of the best-selling authors of all time, and her fans aren't limited to the English-speaking world. Most of us reading this will have already seen British adaptations like Miss Marple, Agatha Christie's Marple, and Agatha Christie's Poirot (along with many, many film and miniseries adaptations of specific works) – but if typically limit yourself to English productions, you may not have seen all of these.
Unfortunately, while Christie's works have been adapted hundreds of times across the world, only a handful of the non-English adaptations are available to stream. Translation can be expensive and time-consuming, so many shows simply aren't made available for English speakers. Japan, for example, has made quite a few adaptations – but none were available for the US market.
Below, we take a look at some that are presently available through streaming services available to the US market.
9 Non-English Agatha Christie TV Adaptations You Can Stream
Agatha Christie's Family Murder Party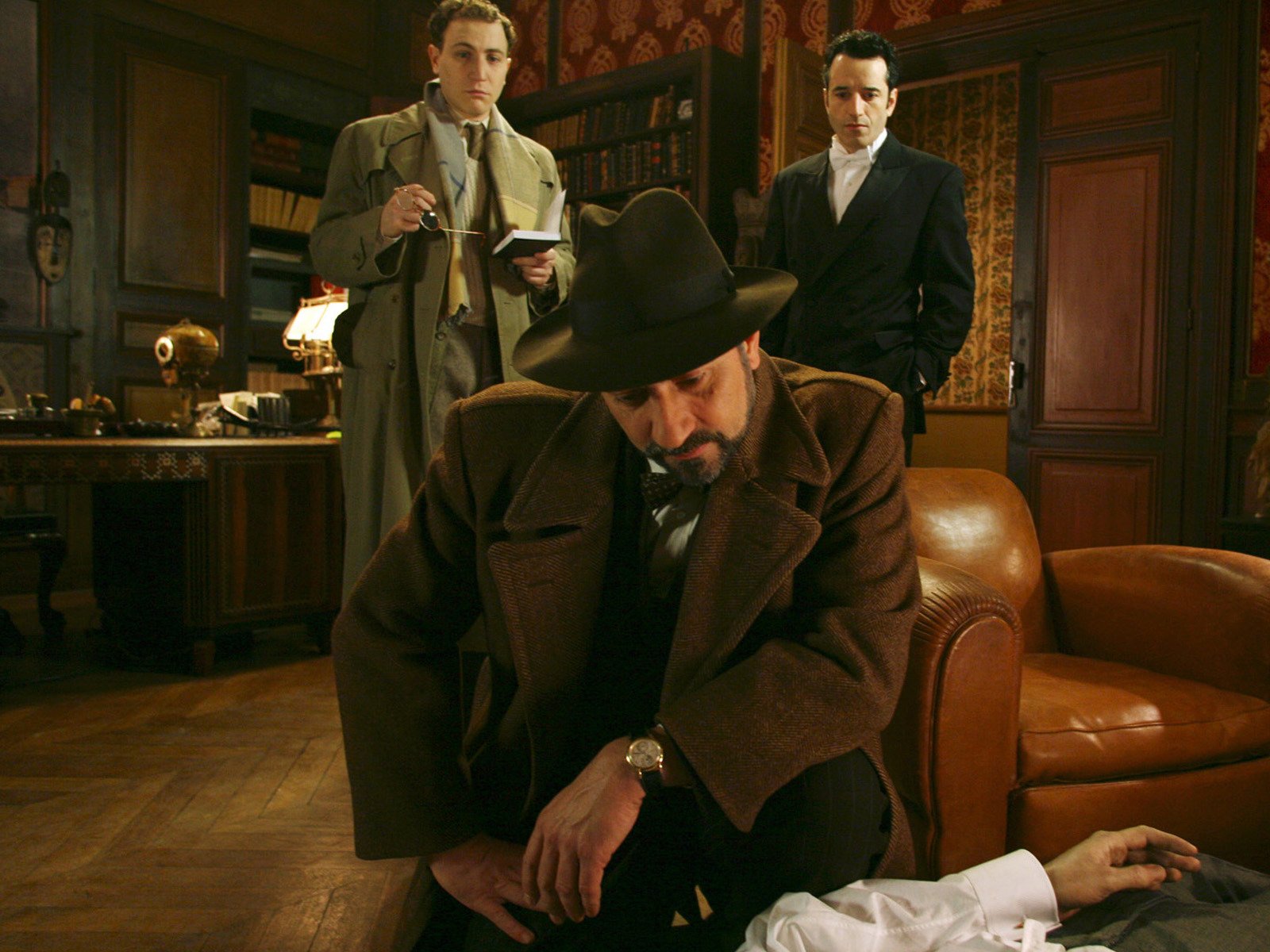 This French miniseries is a prequel to The Little Murders of Agatha Christie (next on this list), and it sees Superintendent Larosière and Inspector Lampion investigating after Simon Le Tescou has been found dead in his home. Everyone has been gathered at the house, and all his children have solid motives for dispatching him.
The miniseries is based on Agatha Christie's novel Hercule Poirot's Christmas.
The Little Murders of Agatha Christie (Les petits meurtres d'Agatha Christie)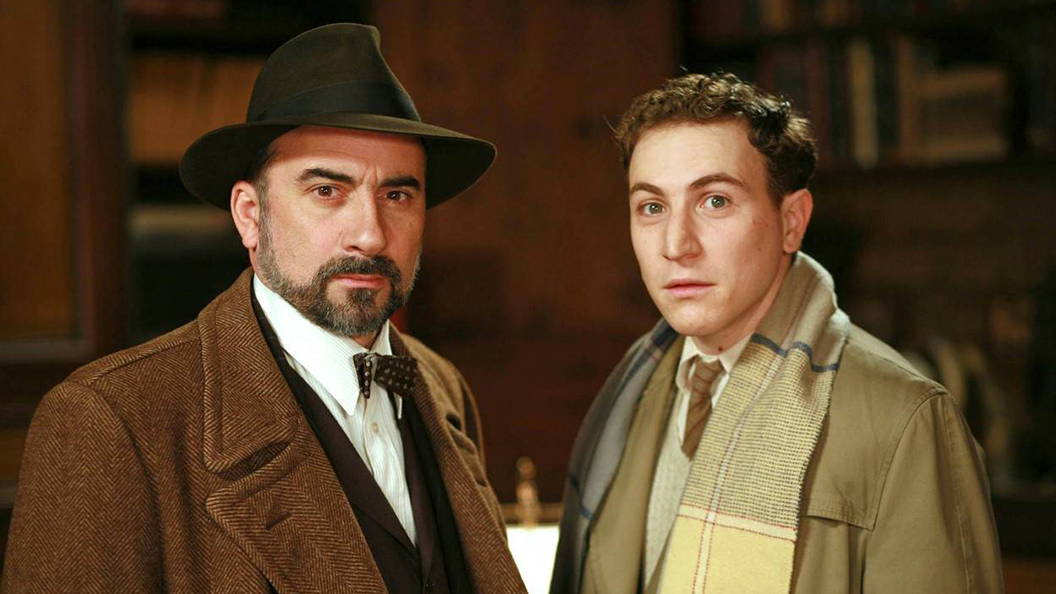 This French series takes a light-hearted appraoch to Christie's work. The first series is set in the 1930s, and it features Commissaire Larosière (Antoine Duléry) and Inspecteur Lampion (Marius Colucci). The second set was placed in the mid-1950s through early 1960s with Commissaire Swan Laurence (Samuel Labarthe), journalist Alice Avril (Blandine Bellavoir), and Laurence's secretary, Marlène Leroy (Élodie Frenck). Later episodes were brought into the 1970s.
In terms of adapting a large number of Christie's works, this is easily one of the best non-English adaptations. Dozens of her original mysteries are incorporated, and not just the more popular stories. It's also worth noting, though, that a few episodes are merely "in the style of" Agatha Christie, and represent entirely original stories made for the show.
Ms. Ma, Nemesis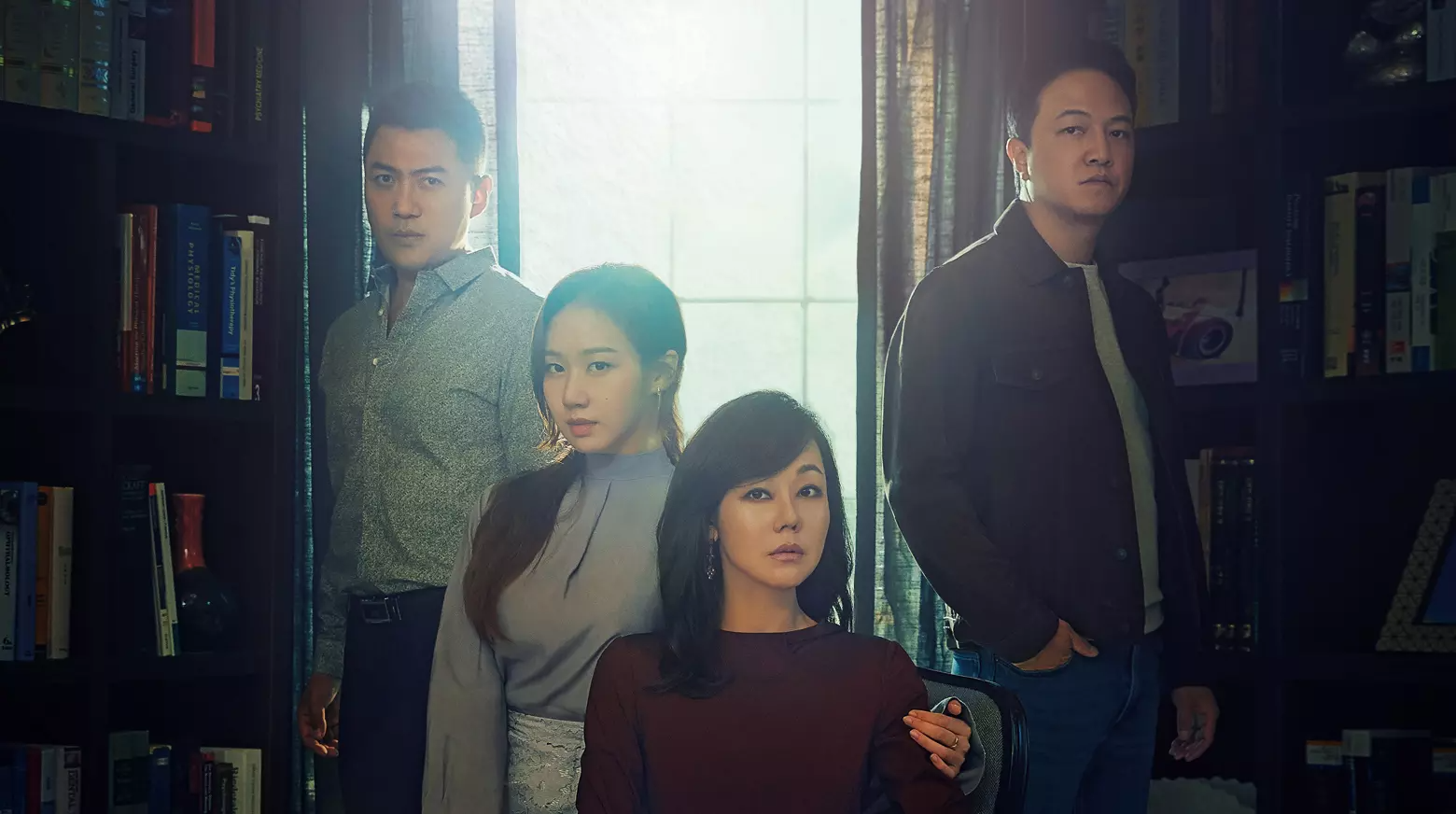 Korean dramas are huge now, and this 2018 series is a particularly fun selection for any Agatha Christie or British mystery fan. Instead of a straight adaptation of a single work, it gives us a younger Ms. Ma – one who's been married, had a child, and served time for a crime she didn't commit. All the same, she retains the excellent observational skills, insight, and love of knitting.
The result is a viewing experience that's both compelling and funny. It's sharp and well-written, but it also leaves you thinking, "I don't remember Ms. Ma beating up any police officers or going on the run…" It takes a couple episodes to really get into it, but once you do, you start to see more and more of Miss Marple shining through.
The main story of the series is loosely based on Nemesis, but the smaller mysteries woven throughout her time in Rainbow Village are based on The Moving Finger, The Mirror Crack'd from Side to Side, A Murder is Announced, and The Body in the Library.
With 32 episodes in total, there's much to enjoy with this one.
They Were Ten (
Ils étaient dix)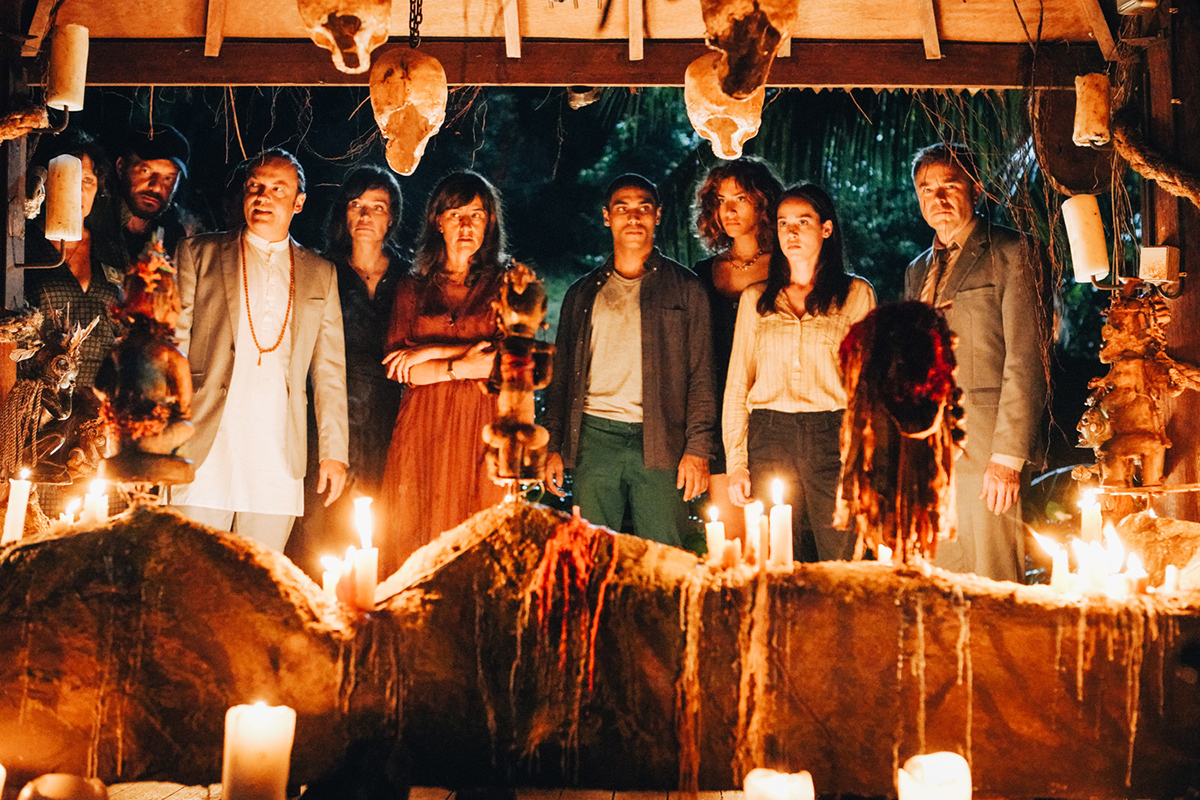 This French language production adapts And Then There Were None, placing the action on the tropical Devil Island. Ten strangers have been invited to holiday in the Caribbean, only to quickly realise they're trapped – and their chances of getting off the island alive are rapidly diminishing.
The miniseries is sweatier and grittier and generally much more horrifying than anything Agatha Christie ever wrote, but the acting is solid and you can clearly see her story beneath it all.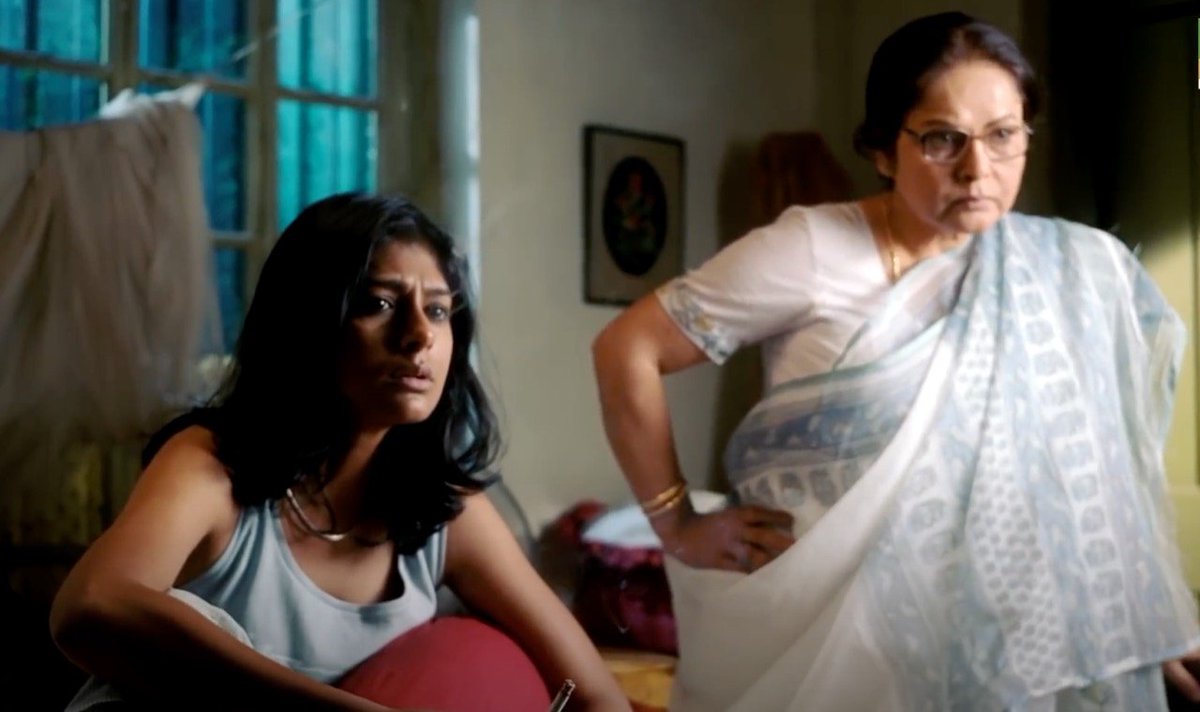 This 2003 Indian Bengali film is an adaptation of Agatha Christie's Miss Marple mystery The Mirror Crack'd from Side to Side. Rather than a literal title translation, they use the name Shubho Mahurat, a Bengali phrase associated with the beginning of shooting for a film.
While some Christie adaptations attempt to perfectly recreate everything in a new target language, this adaptation is nice because it respects the original source material while incorporating aspects of Indian culture.
Agatha Christie's Criminal Games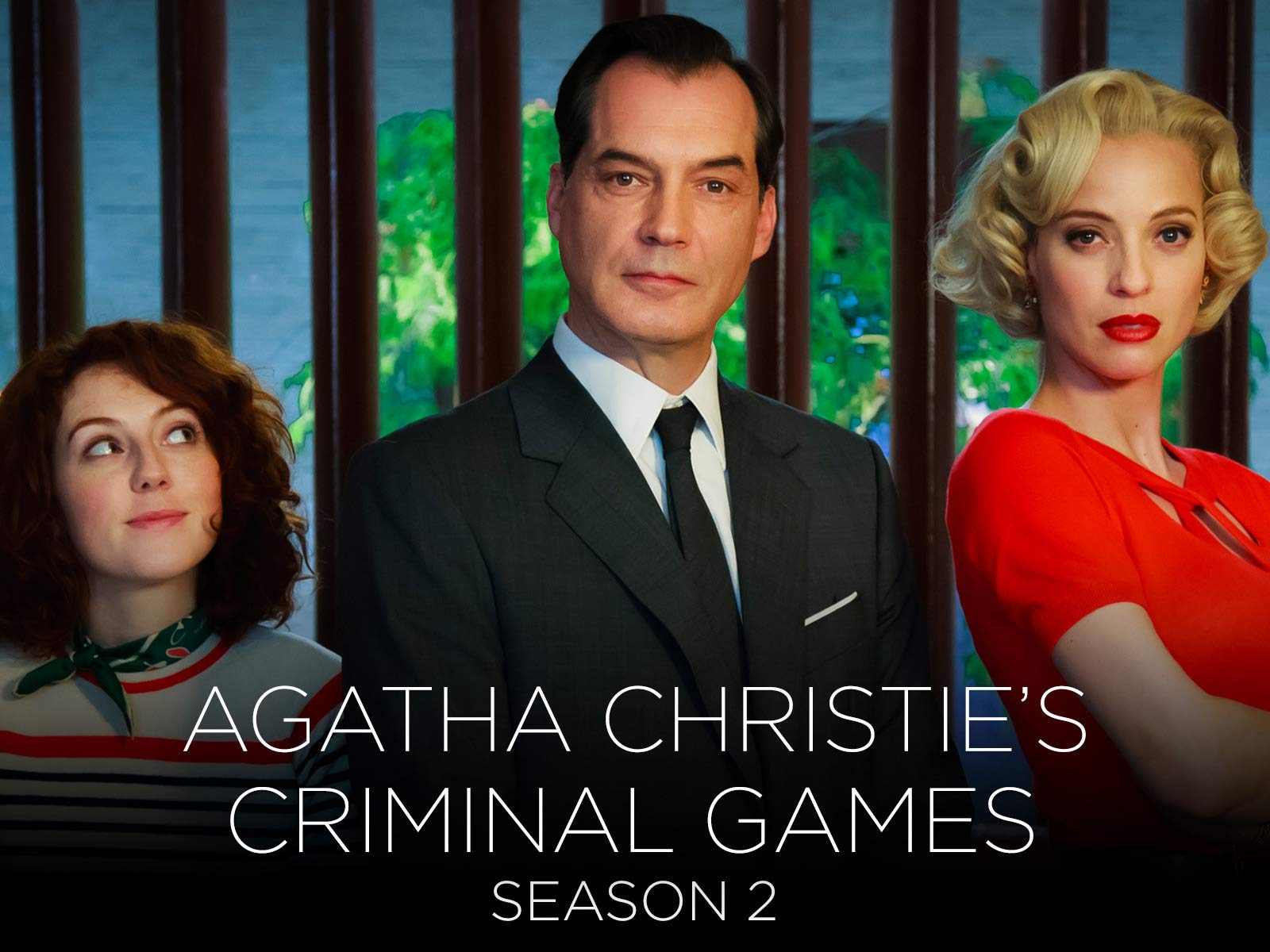 It's safe to say that the French are quite fond of Agatha Christie, and this is one more series that proves it. In this one, Christie's mysteries are adapted into TV movies set in the 1950s.
At present, there are four seasons to enjoy, and the films cover everything from popular titles like Sparkling Cyanide and Evil Under the Sun to some of the less common stories like The Murder at Hazelmoor and Towards Zero.
Agatha Christie's Criminal Games: The 70s
Just like the original Agatha Christie's Criminal Games, this 70s edition adapts Christie stories into feature-length TV movies. The only difference is that these are set in the 1970s.
Though I personally prefer the ones set in earlier time periods, it's still fun to watch this series because each different time period has a subtle influence on the story, the costumes, and the sets.
Agatha Christie's Hjerson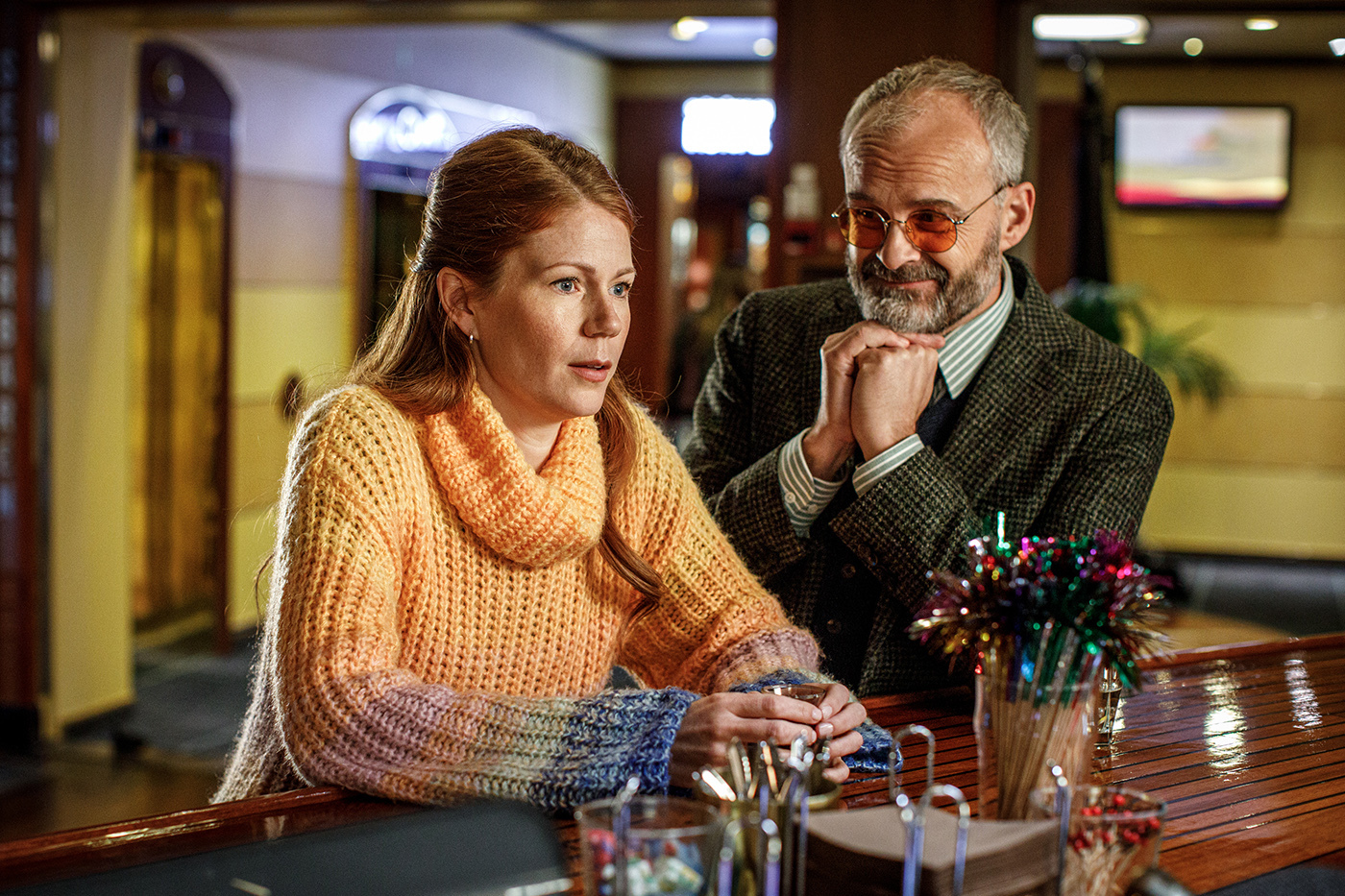 If you've read many of Christie's Hercule Poirot novels, you'll probably remember his friend, mystery novelist Ariadne Oliver. She assists him on a number of cases, and it's been suggested that she was a "self-insertion" of Christie and her frustrations into her own novels. She was quoted as saying:
I never take my stories from real life, but the character of Ariadne Oliver does have a strong dash of myself.
Within her novels, Oliver created a Finnish vegetarian detective named Sven Hjerson. Like Christie herself and the Hercule Poirot character, Oliver laments having created him. This adaptation is kind of a reach, considering Hjerson is a character from the mind of one of her characters – but it's a fun and fresh adaptation.
The series begins when Hjerson is returning home by ferry after the death of his mother. There, he meets TV producer Klara, and when a murder occurs on board the vessel, the two pair up to investigate.
Watch it HERE. (Or check out the English-dubbed version HERE)
Ten Little Indians (Desyat Negrityat)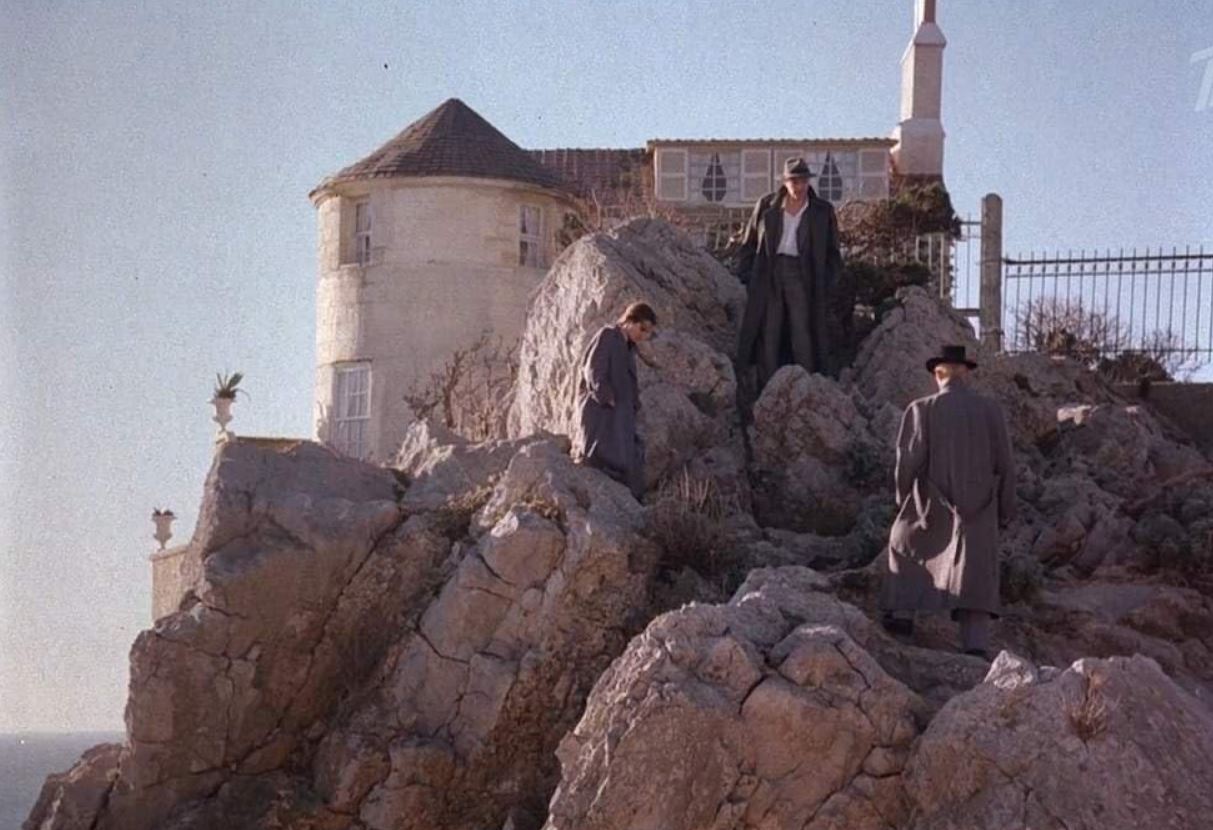 This 1987 Russian adaptation of Agatha Christie's best-selling And Then There Were None (modern title) offers a gritty take on the classic tale of 10 people invited to an island for a spot of murder. It's one of the few older non-English adaptations we've been able to find on streaming services, and if you like the original story, this is a fun watch.