Candice Renoir, Season 6: US Premiere Date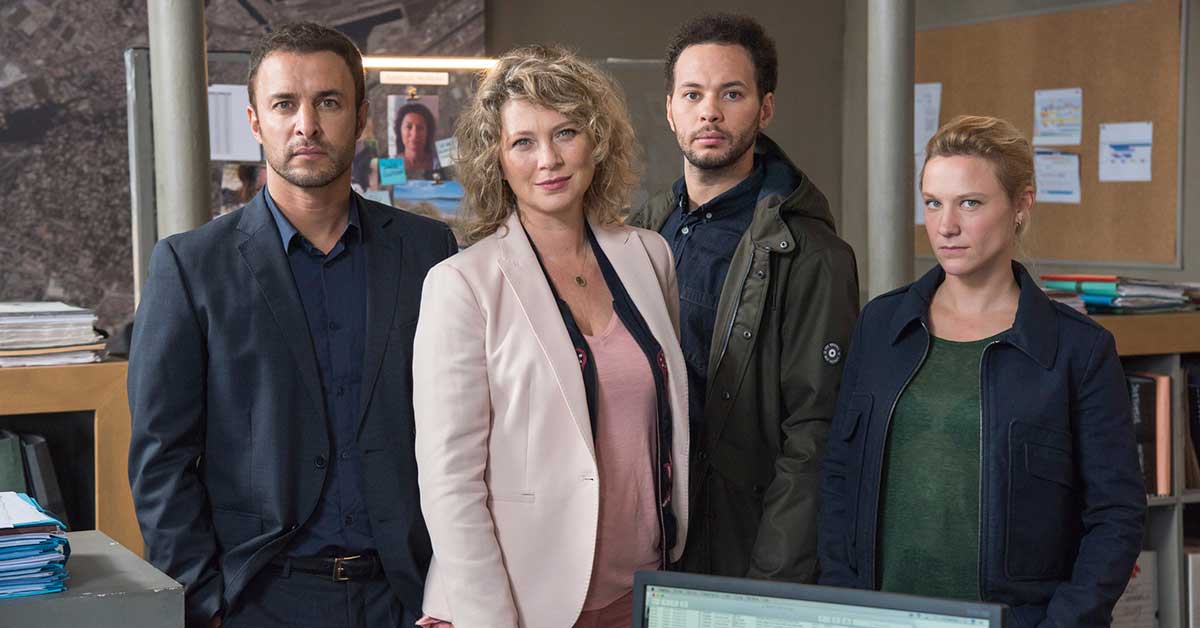 In some cases, we earn commissions from affiliate links in our posts.
Candice Renoir, season 6 premieres for US audiences this April (2023). Let's find out what to expect…
What is Candice Renoir About?
Candice Renoir is a French crime television series created by Solen Roy-Pagenault, Robin Barataud and Brigitte Peskine, first airing back on 19 April 2013 on France 2.
Candice Renoir (Cécile Bois), a mother of four, took a decade-long hiatus from her role as a Parisian police detective to be a stay-at-home mom while accompanying her husband on his job assignments to various locations, including the United States, Mexico, and Singapore.
Following the collapse of her marriage due to her husband's unfaithfulness, Candice returns to her investigative career. She leverages her connections to secure a position as the head of the small Urban Security Brigade (BSU) within the Police Commissariat in Sète, a Mediterranean coastal suburb near Montpellier.
Upon joining the Sète police force, Candice immediately encounters resistance from local police chief Yasmine Attia and Police Captain Dumas. Candice's appointment, mandated by the Paris Police Headquarters, causes friction as Attia had previously promised Dumas the chief of BSU role. Dumas briefly served in the position for a month before Candice's arrival demoted him back to deputy, frustrating the rest of the team.
Because of her ten-year absence from the force, Candice initially struggles with updated police procedures, landing her in hot water. Additionally, her unconventional, warm, and at times maternal demeanour as a criminal investigator leads her colleagues to call her "Barbie doll" behind her back. However, her distinctive approach ultimately yields results, earning her the respect of her subordinates.
What's Happening in Candice Renoir Season 6?
The show's season 6 description reads:
After 10 years abroad, Candice Renoir is back in the south of France and back on the case as a police commandant. Newly divorced with four kids, Candice feels rusty at work-and her skeptical colleagues don't help. Determined to prove her so-called weaknesses are strengths, she solves complex cases with common sense, acute observations, and a practical nature honed by the life of a busy mom.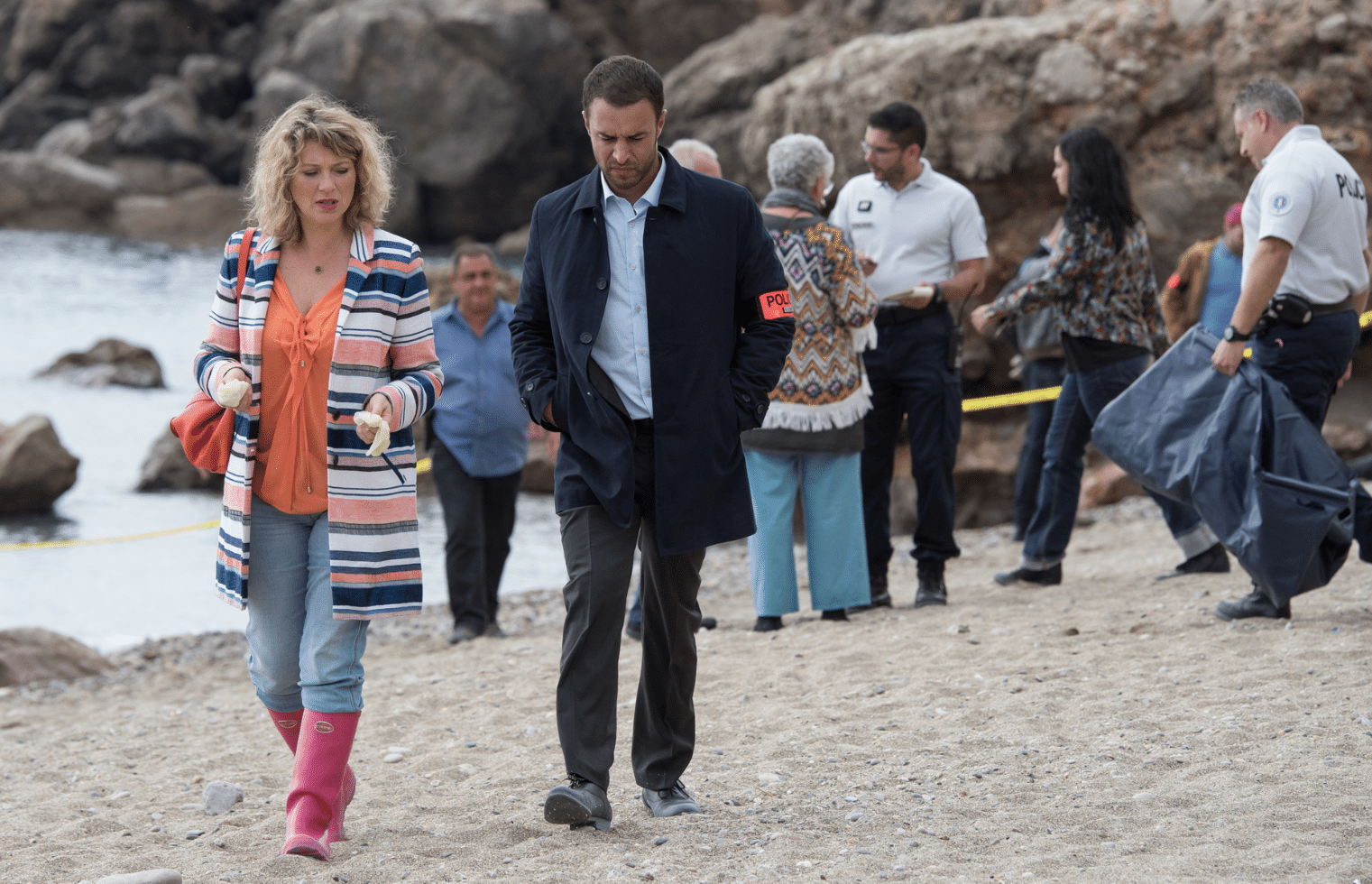 Season 6 of Candice Renoir has 10 episodes. Below are the synopses for each:
Il faut souffrir pour être beau
Candice investigates the murder of Karim Berkaoui, famous for his training programmes and diets on the internet. Berkaoui's brother Rachid is the main suspect, with large debts due to a failed business. Candice investigates Karim through his videos and tries to get fit with his programmes.
La vengeance est un plat qui se mange froid
Commissaire Leclerq is preparing to leave, and Candice questions why she wasn't informed about Antoine being her replacement. To make Antoine jealous, Candice selects an attractive team member as her substitute. A new murder at a dinosaur amusement park becomes the perfect opportunity to test the newcomer's policing abilities, leaving Candice to wonder if she made the right choice.
Rira bien qui rira le dernier
A man is found dead in his garage, and the investigation leads to Candice, who has been acting strangely after a coma. Unbeknownst to her family and team, she recently purchased a sports car and rented a garage to fix it. Antoine and the team must now investigate and prove Candice's innocence.
À beau mentir qui vient de loin
The body of a young man from Senegal is discovered on the beach. His widow, Clara Doukouré, met him during a sex tourism trip to Senegal. Candice and her team investigate women's sex tourism. Despite Leclerq insisting on Antoine and Candice working together, Antoine must bring his daughter Suzanne to the police station, leaving fieldwork to Candice, which she secretly enjoys.
Le chien est le meilleur ami de l'homme
Isabelle Moreau, a lawyer and dog agility competitor, is found dead. Candice uses her own dog, Fun, as a cover to join Isabelle's club and gather information. Meanwhile, she struggles with her ex-husband's unexpected arrival and his failing marriage to a younger woman. Candice aims to prove to Emma that age differences can be problematic in a relationship. At the police station, tensions between the team and Franck escalate.
C'est la goutte d'eau qui fait déborder le vase
On a Saturday morning, as Antoine waits for an interview with Franck, Candice takes Léo to school for detention due to fighting. Léo's teacher, Max, is an old acquaintance of Candice's. Unexpectedly, a student's mother, distraught over her child being bullied, enters the classroom with a gun and takes everyone hostage.
L'enfer est pavé de bonnes intentions
Love takes different turns for Candice, who starts seeing Max, and Emma, whose boyfriend breaks up with her. The team attends Franck's funeral, and a psychologist unsuccessfully tries to treat them. With Leclerq's authorization, the psychologist frames a group therapy session on a canal vessel. When they witness the death of a man running on the bank, the therapy session is forced to come to an abrupt halt.
À la guerre comme à la guerre
Adrian Terrasson, a soldier in the Légion Étrangère, is found strangled. His comrades, bound by a code of honour, refuse to speak with Candice or Mehdi during the investigation. Antoine infiltrates the corps as a journalist researching an article to gain the recruits' trust and solve the murder.
L'union fait la force (1ère partie)
Candice and Max are planning their wedding, which irritates Antoine as she handles arrangements at work. Val and Mehdi, tired of the constant bickering, suggest Candice and Antoine see police psychologist Paul Perrier or they will request transfers. Meanwhile, two students report a missing high school classmate, and while investigating, the team discovers the entire family is missing and finds traces of blood at their home.
L'union fait la force (2ème partie)
The prime suspect in the investigation is found murdered in a forest, but the Frémonts remain missing. Candice and Antoine, still in each other's bodies, try to locate Dr. Lermin, who hypnotized them, to reverse the process and solve the investigation quickly before Candice's wedding. They must understand each other better to resolve their delicate situation.
When Does Candice Renoir Season 6 Premiere in the US?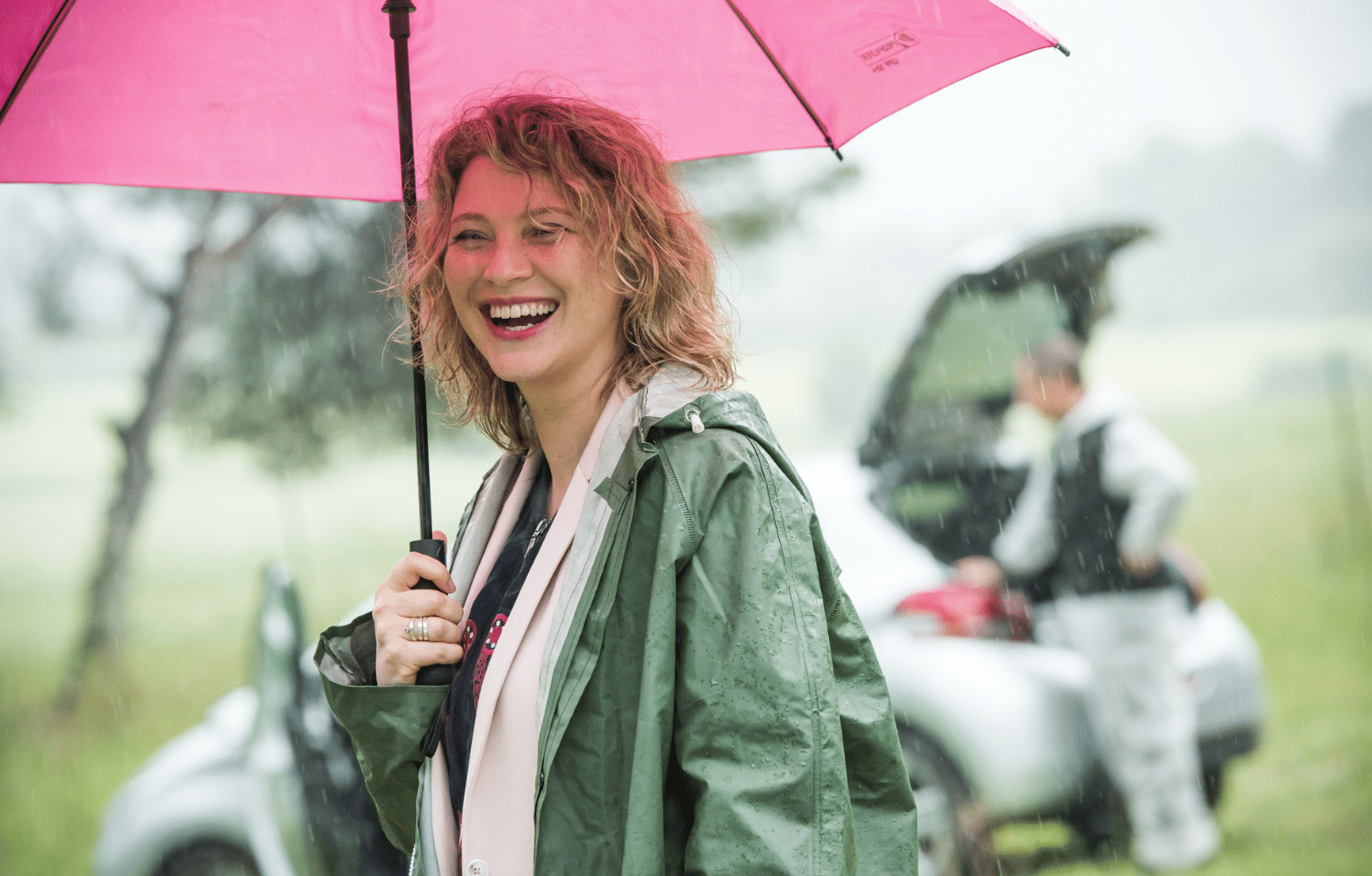 Season 6 was shown in France from April through May 2018, so it's taken a bit of time to reach US audiences. The good news for US-based fans is that Candice Renoir is currently airing its 10th season over in France. That means we have a lot to look forward to.
Candice Renoir will premiere on April 10th on Acorn TV – where you can also stream seasons 1-5.