8 Must-Watch French Films on Netflix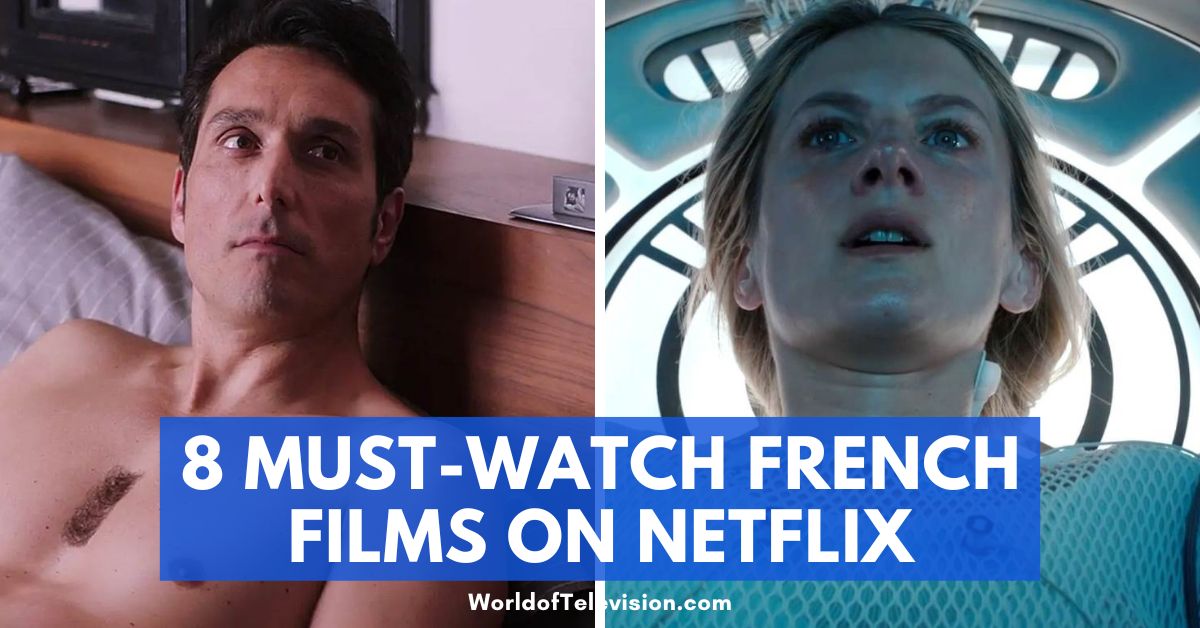 In some cases, we earn commissions from affiliate links in our posts.
French movies offer a refreshing change of pace from the usual, predictable movies of late. They also provide a unique perspective on storytelling, culture, and human experience that we might not otherwise see (unless we travel to France of course).
French films are known for their captivating, quirky characters and thoughtful themes, making them an excellent choice for those who crave a bit of depth from their movies. With that in mind, here are…
8 Must-See French Films on Netflix
I am Not an Easy Man (2018)
"I Am Not An Easy Man" is a French romantic comedy directed by Éléonore Pourriat. The story follows
chauvinistic bachelor Damian, a man who wakes up to find himself in a world where women hold power and men face discrimination. As he navigates this new world, he experiences sexism firsthand, forcing him to reevaluate his beliefs and behaviour.
Oxygen (2021)
This tense psychological thriller revolves around Elizabeth "Liz" Hansen, a woman who wakes up in a medical cryogenic unit without a memory of how she got there. As if that wasn't enough of a problem, she also has only 90 minutes of oxygen left.
The World Is Yours (2018)
François is an aspiring small-scale drug dealer desperate to leave his criminal life behind. When he discovers his mother gambled away his savings, he's forced to take one last job before escaping. As the job looms closer, he starts to wonder if it's really worth the risk. The World is Yours will appeal to fans of dark comedies.
I Lost My Body (2019)
I Lost My Body is a bizarre but fascinating animated French film. A severed hand from a dissection lab makes its way through Paris, trying to find the young man to whom it was once attached – a pizza boy in love with a librarian.
Girl
Winner of the Caméra d'Or at the 2018 Cannes Film Festival, this French drama brings to life the true story of 15-year-old transgender girl Lara. After being accepted into a renowned Belgian dance academy, Lara moves in with her supportive father. While she flourishes academically, her aspirations of becoming a professional ballerina are tested by her forthcoming sex reassignment surgery.
THE CLIMB (2017)
Based on the real-life story of Nadir Dendoune, The Climb follows a young man from the suburbs of Paris. Although he has no mountaineering experience, Nadir vows to scale Mount Everest to prove to his wavering girlfriend how much he loves her.
Bigbug
Set in 2045, AI and robots are essential components of every household. When a group of androids risks the world's future, Alice's home is thrown into chaos. Her robots prioritise her safety, even if it means trapping her and her guests inside. What follows is a fantastic French comedy about people searching for meaningful connections and robots attempting to comprehend what it means to be human. 
La Grande Classe  (Back to School)
Back to School follows two friends at their middle school reunion. Having come from meagre beginnings, they see this as an opportunity to flaunt their well-earned accomplishments to those who once looked down on them. Things, of course, do not go as planned, and they still have to confront unresolved issues from their past.