13 Engaging Korean TV Shows You Can Stream Now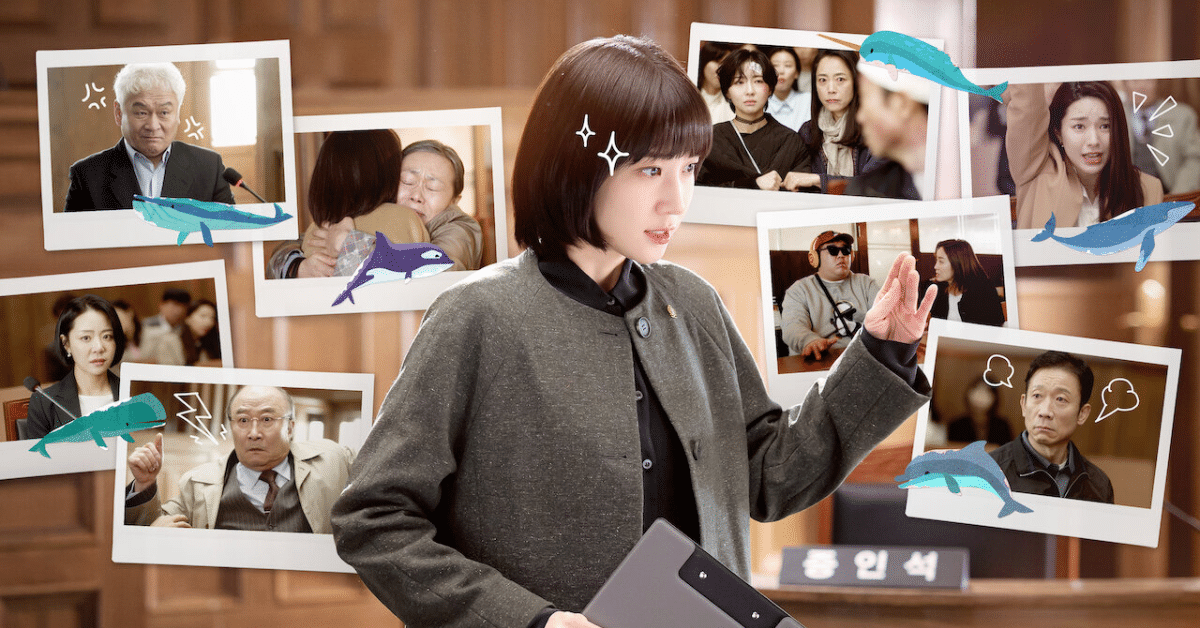 In some cases, we earn commissions from affiliate links in our posts.
Korean TV is becoming more popular year after year. The well-known Squid Game is Netflix's most-watched series, becoming the top-viewed program in 94 countries. Korean TV offers a huge selection of unique and engaging television programs no matter what you're in the mood for. In this list is the…
13 of the Most Engaging Korean TV Shows You Can Stream Now
Twenty Five Twenty One
Set as the Asian financial crisis of the late 1990s unfolds, this nostalgic coming-of-age story is a popular romantic comedy that's been a hit with audiences. Twenty Five Twenty One follows the lives of its two main protagonists, high school fencing prodigy Hee-do (Mister Sunshine's Kim Tae-ri) and former chaebol scion Yi-jin (Start-Nam Up's Joo-hyuk), who fell from riches to rags.
Thirty-Nine
Thirty-Nine follows three close friends as they navigate life, love, career, and grief as they approach their forties. It's been compared to Sex and the City with a more melancholy vibe. The characters include successful dermatologist Mi-jo (Crash Landing on You's Son Ye-jin), acting coach Chan-young (Jeon Mi-do), and cosmetics manager Joo-hee make up the trio (Kim Ji-hyun).
All of Us Are Dead
The zombie horror premise gets a coming-of-age twist. Students are trapped on campus after a horribly wrong scientific experiment creates an epidemic. Season 1 debuted on Netflix's Global Top 10 list, earning a loyal following of viewers. A second season is in the works.
My Name
An undercover agent infiltrates the police and joins an organized crime ring to find out the truth about her father's death.
Hotel del Luna
Downtown Seoul's historic Hotel del Luna is a boutique hotel with a unique charm. The premise is that it's reserved for ghosts with unfinished business and run by an intriguing, materialistic woman named Jang Man-wol (pop star-turned-actress Lee Ji-eun), who was cursed with this occupation due to a sin committed 1,300 years ago. The new general manager (Yeo Jin-goo) is a Harvard-educated aspiring hotelier, cursed to this job as a result of a deal his father made 21 years ago.
Hometown Cha-Cha-Cha
A hotshot dentist (Shin Min-a) is fired from her practice and decides to start over in a small seaside town in this charming romantic comedy. There she meets Hong Du-sik, the village's down-to-earth jack-of-all-trades (Kim Seon-ho) as she adjusts to her new, less glamorous life.
The Uncanny Counter
This story follows disabled teenager So Mun ( Jo Byung-gyu) who joins a supernatural group called the Counters. Together, they hunt evil spirits that have escaped the afterlife and are using human hosts to do their evil. So Mun (Jo Byung-gyu ) lives a double life, going to high school during the day and fighting evil at night.
Squid Game
You've probably heard of Squid Game which is set to become Netflix's most-watched show ever. This edge-of-your-seat Korean thriller follows a group of characters who sign up to play a series of children's games, hoping to pay off their debts. What could possibly go wrong? If the players lose they die.
Vincenzo
Park Joo-hyung (Song Joong-ki) was adopted into an Italian family at the age of eight. He later joins the mafia and becomes a lawyer. After an attempt on his life, Vincenzo goes on the run while battling his former employers.
Her Private Life
Sung Deok-Mi (Park Min-Young) works as an art gallery curator with a secret. She's a massive fan of idol group member Shi-An and devotes her free time to running a fan website. Will the gallery's new Art Director be able to capture her attention?
Run On
Oh Mi-joo, who writes subtitle translations for films, meets Ki Seon-gyeom, a renowned sprinter who has turned sports agent. Oh Mi-joo thinks they were meant for each other. The story focuses on their relationship. Shin Se-Kyung (Rookie Historian) plays Mi-joo, and Im Si-Wan (Strangers From Hell) plays Seon-gyeom.
Love Alarm
Kim Jo-jo, a hardworking student, is courted by two guys in her school (who are best friends) – Hwang Sun-oh and Lee Hye-yeong. Based on the webtoon of the same name by Chon Kye-young. You can read collected volumes of the webtoon on Kindle HERE. 
Extraordinary Attorney Woo
Woo Young-woo is a brilliant attorney on the autism spectrum. With a high IQ, a good memory, and a great sense of creativity, Woo Young Woo comes up with creative solutions to help her clients but struggles to interact with others.